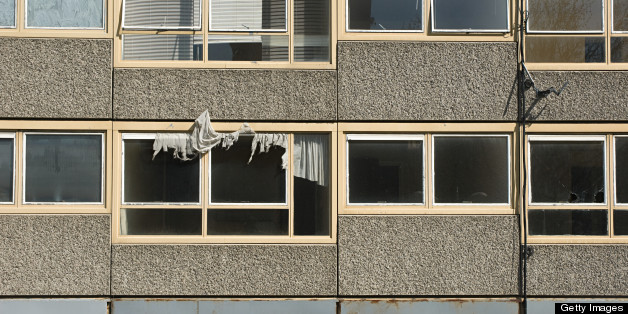 Getty Images
Income inequality will return to near the levels seen before the recession as welfare cuts bite, a respected economic think tank has said.
The Institute for Fiscal Studies (IFS) said that the gap between rich and poor had narrowed as middle and high earners faced a wage squeeze between 2009 and 2012.
But inequality will almost reach its pre-recession levels by 2015/16 as poorer parts of society feel the effects of cuts to benefits and tax credits, according to the IFS.
Senior research economist Robert Joyce said: "If the Office for Budget Responsibility's macroeconomic forecasts are correct, then most of the falls in real incomes associated with the recession have now happened for middle and higher-income groups.
"But much of the pain for lower-income groups is occurring now or is still to come, because these groups are the most affected by the ongoing cuts to benefits and tax credits.
"Overall, we expect the period of recession followed by austerity to leave income inequality in 2015/16 about the same, or slightly lower, than in 2007/08."
The IFS analysis showed that in 2007/8 the wealthy - below the very top 10% of the super-rich - had a net household income 4.22 times greater than the poor, excluding the lowest 10%. This ratio fell to 3.9 in 2011/12 but is forecast to rise to 4.12 in 2015/16.
The research forecasts that household incomes for those at the lower level will increase by 3.4% less than RPI inflation between 2007/8 and 2015/16, compared to 5.4% for those in the middle and 5.5% at the top.
A Treasury spokesperson: "The government has taken action to protect those on low incomes from the challenging economic circumstances we face: 2.7 million people have been taken out of income tax altogether as a result of increases to the personal allowance.
"The top 20% of households continue to make the greatest contribution towards reducing the deficit."