Airport staff are hunting the owner of a much-loved, 100-year-old teddy bear, found left behind in a departure lounge.
The antique bear, which has one eye and a floppy ear, was found in a bag with a frayed black and white photo dated March 1918 of him in better days being cuddled by two children.
Unlike famous Paddington, the bear has no name tag, but a message in faded ink on the back of the photo says: "With dearest love and kisses to our darling Daddie from your loving daughter and sonnie Dora and Glyn."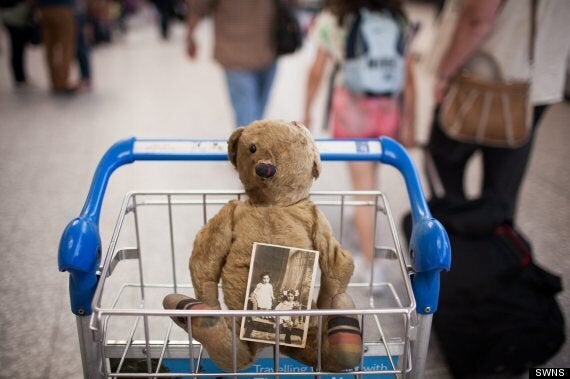 The one-eyed, much-loved teddy bear was found in a bag at Bristol airport
Staff at Bristol Airport have spent 14 months trawling flight records to see if they could find any two passengers with the same names.
But they have drawn a blank and are now appealing to the public to help return the teddy - named Bristol by staff - to his rightful owner.
Airport spokeswoman Jacqui Mills said: "He's well-loved, that is for sure.
"He looks a bit battered but I think that's because he has been given so many cuddles over the years.
"He was with lost property and we were certain that someone would claim him, but when they didn't he was passed over to the airport police who took very good care of him and tried every means possible to find his family."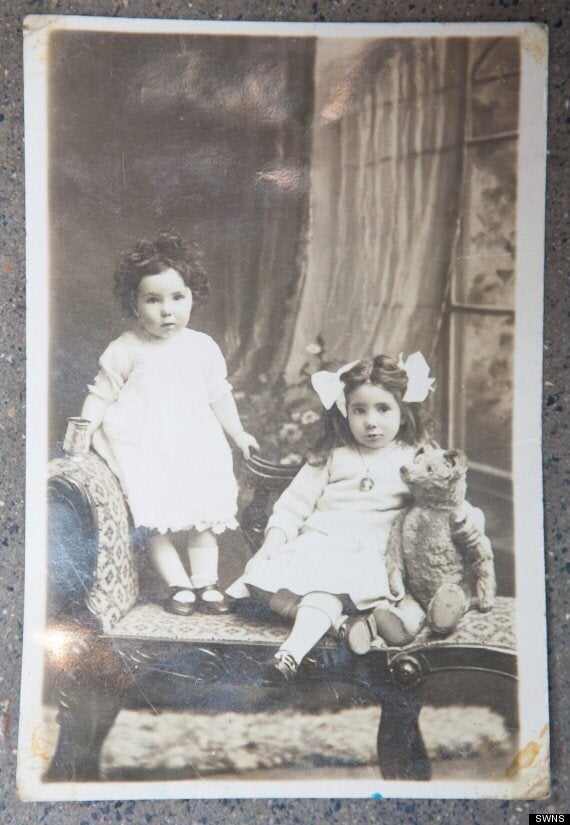 The bear was found along with a black and white photo inscribed with the message: 'With dearest love and kisses to our darling Daddie from your loving daughter and sonnie Dora and Glyn'
The postcard photograph has a second message, which says "taken on Baby's birthday March 4th 1918, one year and five-months-old."
Mills added: "Photographs were such a rare thing on those days and would not have been taken very often.
"A photograph celebrating a birthday may have been taken a few months after the date."
Bristol Bear is currently living on the corner of Mills's desk.
"It would be so lovely to perhaps find Dora and Glyn or their family and reunite them with this gorgeous bear.
"He has a missing eye, a very floppy ear and I think he has had an operation to his tummy at some point, but I'm certain he has a few more cuddles in him yet."
Teddy bear expert Edy Reilly, who runs Oldenbears bear-repairing company, said: "I do believe he is either a German or French bear.
"He is made of fine quality mohair fur, and the general shape, construction, characteristics and quality of manufacture all point towards Germany.
"Because he has some wear and damage which distorts the original shape, plus has also had repairs done in the past, it is more difficult to identify him as these mask some of the main characteristics, e.g. nose and paw pads, on which there was even sometimes the remains of a manufacturer's label.
"I hope he finds his way home soon - some teddy bears do like to travel."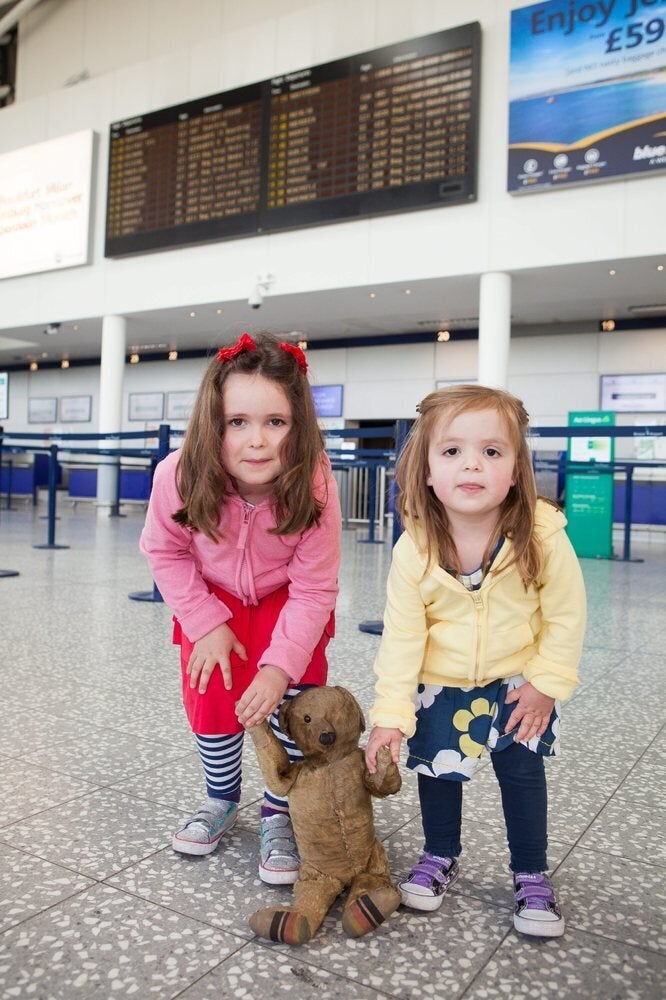 100 Year-Old Teddy Found Abandoned At Airport
Popular in the Community