Tulisa Contostavlos has been arrested on suspicion of supplying class A drugs.
The former 'X Factor' judge was allegedly caught on camera setting up a drugs deal by an undercover reporter working for The Sun, earlier this week.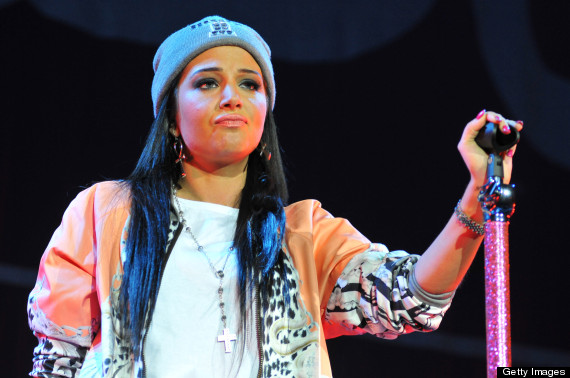 The N-Dubz singer is now in custody at a Central London police station, along with a 35-year-old man, thought to be the dealer, Mike GLC.
A Met Police spokesman said: "Officers from Westminster have today, Tuesday June 4, arrested two people - a 35 year-old man and a 24-year-old woman - by appointment at a central London police station on suspicion of being concerned win the supply of class A drugs.
"They remain in custody at a central London police station."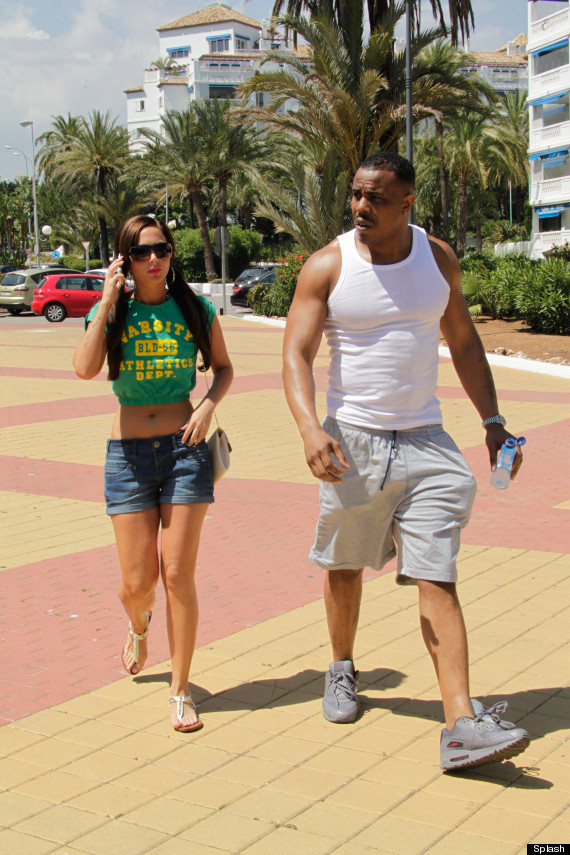 Tulisa and her alleged dealer Mike GLC in Marbella last month
Police were also seen arriving at Tulisa's £4m mansion in Hertfordshire with evidence bags, shortly after news of her arrest was announced.
Tulisa's spokesperson declined to comment on the developments.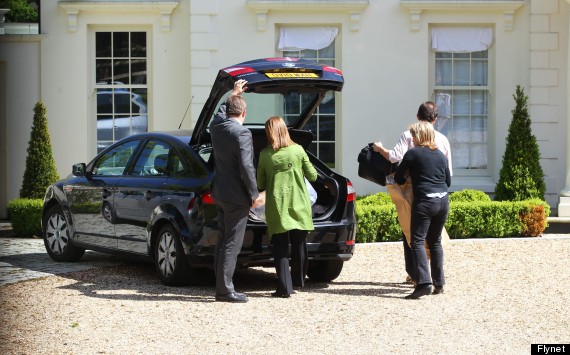 Police arrive at Tulisa's house after her arrest
Following the story being published on Sunday, the paper handed over a dossier of evidence obtained by the reporter to Scotland Yard, who said they were "considering the information received".
In the footage obtained by the undercover reporter, Tulisa can allegedly be heard bragging about her connections to the drug world, offering to set them up with a dealer.
"Half my phone book sells it. Of course I can get it for you," she reportedly said. "Half the guys I know are drug dealers. One's a massive cocaine dealer. He's my best friend. He's a gangster - he's my gangster.
"We talk in lingo. I'll say, 'Hi, have you got any sweets?' and he'll be like, 'How many sweets do you want?'"
The reporter was then shown text messages showing previous orders, passing on the details of her alleged dealer, who the undercover journalist contacted to place a fake order worth £800.
Tulisa has previously admitted to a history with drugs in her autobiography 'Honest', but claimed that she hadn't been near them since she was a teenager.
"I smoked weed when I was a kid and got into fights," she said. "I stopped and I've never touched anything else since and never will."
Adding that she was a 'role model' for her young fans, she said: "Why am I a role model? Because I have been myself. I'm an inspiration for Broken Britain.
"I didn't want to be seen as a negative role model for young kids. I felt like I had a responsibility to behave in a certain way."
It has also been reported that Tulisa could face also losing £1m in valuable endorsement deals in the wake of the scandal.
Bank - the fashion store who stocks her clothing range, TFB - are 'reviewing their options' about their involvement with the star.
Tulisa was officially dropped as a judge on 'The X Factor' just two weeks ago, with Sharon Osbourne returning to the show in her place.
The star - whose debut solo album made it to only number 35 in the charts - won an apology last year from a former boyfriend who leaked a sex tape of her performing a sex act.
LIKE US ON FACEBOOK | FOLLOW US ON TWITTER