Tulisa could face losing £1m in valuable endorsement deals in the wake of her alleged drug fixing scandal.
Bank - the fashion store who stocks Tulisa's clothing range, TFB - are 'reviewing their options' about their involvement with the former 'X Factor' judge, after a undercover reporter working for The Sun appeared to capture her on film saying that she would fix up a cocaine deal.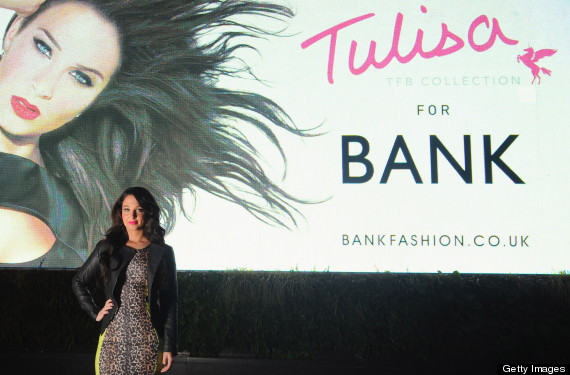 Tulisa faces losing her Bank clothing line
A statement released by the retailer said yesterday: "Following the news that has unfolded this weekend concerning Tulisa - Bank Fashion are currently reviewing their options regarding her continued involvement with Bank and her clothing range TFB."
A second spokesperson from parent company JD added: "We are deeply concerned by the allegations regarding Tulisa's actions. We are monitoring the situation closely and will continue to do so as it develops."
Tulisa also has her own fragrance stocked in The Perfume Shop, and while they declined to comment on the scandal when asked by The Mirror, they appear to have removed the perfume from sale on their website.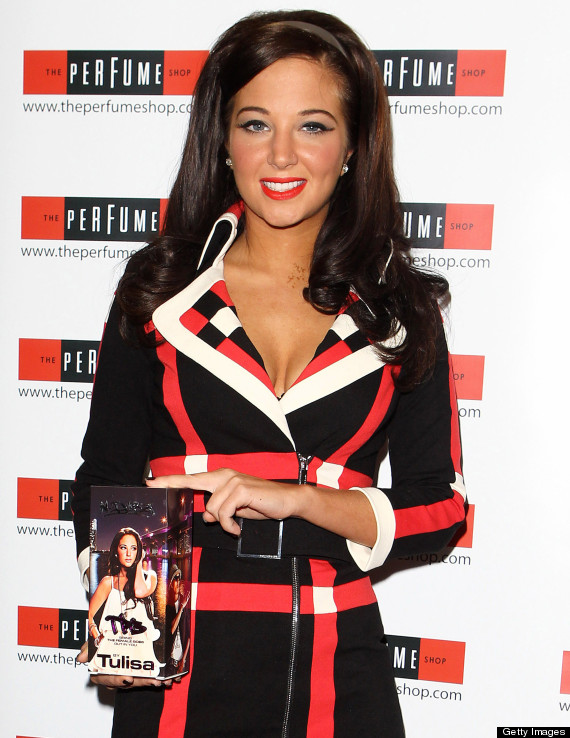 Tulisa's fragrance The Female Boss is sold in The Perfume Shop
These are valuable deals to Tulisa, as prior to the drugs scandal, her career had stalled, after being axed from 'The X Factor' and her debut album flopping in the charts.
"There's a real concern that she's finished in terms of endorsements and deals after this," a source added to The Mirror.
"It's a real stain on her reputation, and one that won't be easy to shake off."
In the past few weeks, Tulisa was also reported to have split from footballer boyfriend Danny Simpson - something which now appears to be confirmed thanks to the captured footage.
The N-Dubz singer branded her ex an 'asshole' as she talked about him to the undercover reporter, claiming that a row over a £1,000 pair of shoes caused the split.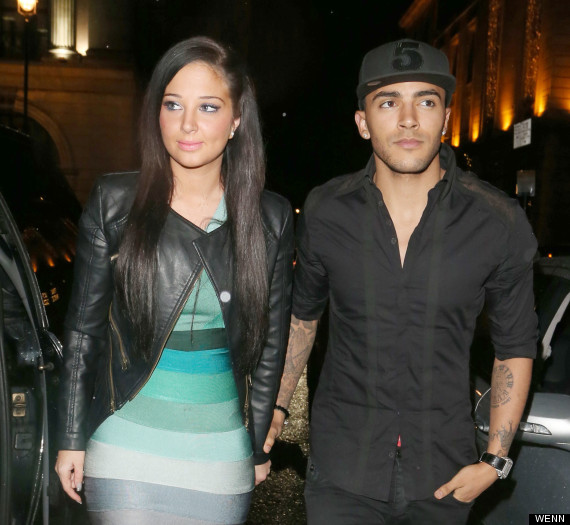 Tulisa and Danny Simpson
She is quoted in The Sun as saying: "He was a fan. He was obsessed for six years. He had a massive crush on me. Finally he found somebody who knew me.
"He wasn't a celebrity until he met me. He was a famous footballer, but not a celebrity. As soon as he got with me, he became a celebrity footballer. He's not as intelligent as me. And he's very shallow and I'm very real."
On Monday, it was revealed that Tulisa will face police questioning over the drug claims, and could be arrested 'within days'.

LIKE US ON FACEBOOK | FOLLOW US ON TWITTER