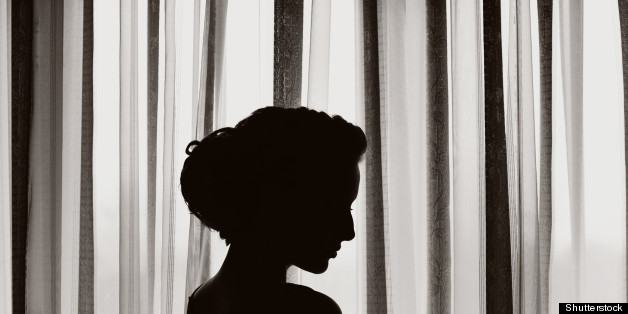 Shutterstock
A lesbian housekeeper who claimed a Tory MP and his wife tried to persuade her to join in a threesome with them has had her case for sexual harassment and unfair dismissal unanimously thrown out.
Employment Judge Roger Peters told the Employment Tribunal on the south coast that the events described by the claimant "did not happen".
The woman had alleged that the MP and his wife had sexually touched her and she had fled but the panel of three did not believe her saying that she had acted normally after the alleged incident and had confided in no-one, as they would have expected.
The MP and his wife, who cannot be named for legal reasons, denied all the allegations and the former employee's claims of sexual harassment, unfair dismissal, wrongful dismissal and unpaid holiday pay were all dismissed.
Peters said that the woman's allegation that the politician and his wife tried to silence her two weeks after the alleged incident was "utterly incredible".
"The event did not happen. There was no attempt to silence the claimant. The claim fails and is dismissed."
Solicitor for the woman, Dawn Gallie, said her client was sorry about the tribunal's decision and she would consider an appeal.
During the three-day hearing, the estranged partner of the woman said she had already exaggerated claims she was touched on the breast by a male colleague at a previous employer to get money.
She said in a statement to the hearing: "I believe she (the claimant) has concocted the allegations in her claim form to cause embarrassment to (the couple) and their family in the expectation that she will receive a financial settlement."
The ex-partner also said that the woman had "provided false information" to the previous employment tribunal.
She said: "She said she had exaggerated the claims to include some kind of sexual act - he had touched her breasts - and that was not really what had happened."
The woman received a payment of nearly £16,000 after the tribunal found in her favour, the hearing was told.
The woman said the politician and his wife were good employers who had been courteous to the claimant and to her, and she had no problems with them.
She described her former partner as "aggressive" and liable to displays of "erratic behaviour", and said she had fallen out with other colleagues over the years at other jobs.
The claimant had alleged that weeks after the alleged touching incident she was abruptly asked to move out of the house and given £300 in cash, which she felt gave her no choice but to resign.
The couple maintained throughout that the claimant quit after they informed her disciplinary proceedings were being brought against her because of her dealings with other members of staff and they acted properly.