Everton have confirmed the appointment of Roberto Martínez as manager.
The Spaniard has signed a four-year contract and will address the media at a 4pm press conference today.
Wigan chairman Dave Whelan confirmed earlier this week the Latics had agreed a compensation package with Everton for the Spaniard.
Martínez, 39, was Wigan coach for four years and led them to last month's fairytale FA Cup triumph over Manchester City.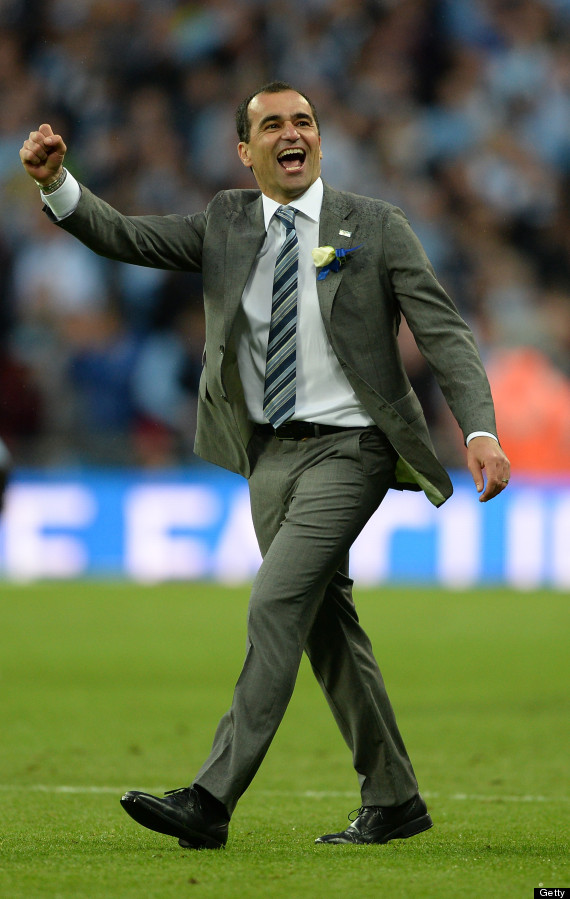 Martínez experienced joy and despair with Wigan in May
However Wigan were relegated three days later when they lost 4-1 at Arsenal, bringing an end to eight years in the Barclays Premier League.
Swansea City became champions of League One under Martínez in 2008 before he departed for Wigan the following year.
Ben Watson's 89th-minute header in the Cup final secured Wigan their first major trophy against City at Wembley in May, enhancing Martínez's reputation.
Wigan eviscerated Everton 3-0 in the quarter-finals of the Cup, scoring their trio of goals in four blistering first half minutes.
Although Wigan became renowned escapologists under Martínez they finally succumbed to relegation having won just nine games in the Premier League.
Martínez succeeds new Manchester United manager David Moyes, who left the Toffees after 11 years as manager.