An online petition calling for three women dubbed the "Angels of Woolwich" to be awarded bravery medals for their actions following the murder of Drummer Lee Rigby has collected nearly 60,000 signatures.
The campaign, started by the rector of Woolwich, the Rev Jesse van der Valk, on campaign website Change.org, was launched on Friday and has since been shared widely on social networking sites.
The petition calls for the George Medal - awarded to civilians for acts of bravery - to be given to Amanda Donnelly and her daughter Gemma Donnelly-Martin, who insisted on being allowed to sit with 25-year-old Drummer Rigby after his body had been dragged into the middle of the road.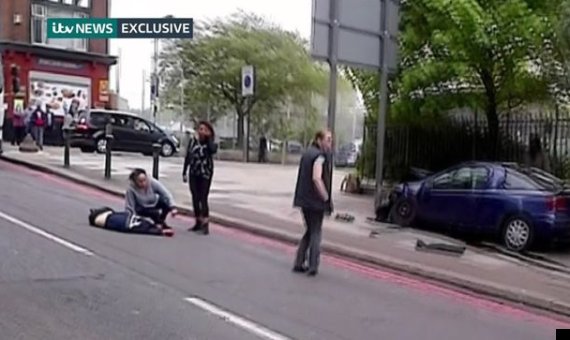 Donnelly kneels by Lee Rigby after pleading with the suspects for permission to comfort him
Witness Joe Tallant, 20, told The Mirror: "She is a very religious woman. She saw everything and wanted to comfort the man.
"She just walked up to them with no fear. She put her hands on his chest and I think she prayed for him. The poor man's head was beside her."
The criteria for the petition to be successful are unknown although a number of similar petitions set up by others through the Direct.gov website asking for the same thing have already been rejected as "E-petitions cannot include information about honours or appointments".
The petition calls for the same honour for 48-year-old Ingrid Loyau-Kennett, from Helston, Cornwall, who calmly spoke to one of Drummer Rigby's alleged attackers as he stood with bloodied hands still clutching a weapon.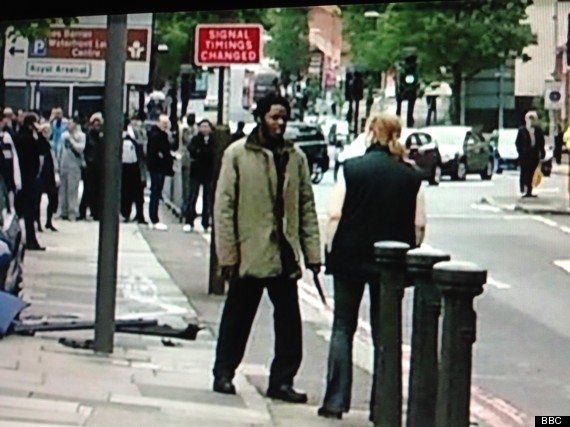 Ingrid Loyau-Kennett confronts the man
She asked them to hand over their weapons and warned them: "It is only you versus many people, you are going to lose".
The mother of two, a Cub Scout leader from Cornwall, added: "Being a Cub leader I have my first aid so when I saw this guy on the floor (since named as Drummer Lee Rigby) I thought it was an accident - then I saw the guy was dead and I could not feel any pulse.
"And then when I went up there was this black guy with a revolver and a kitchen knife, he had what looked like butcher's tools and he had a little axe, to cut the bones, and two large knives, and he said, 'Move off the body'.
Rev van der Valk's church, St Mary Magdalene, in Woolwich, was a focus of prayer and reflection following the killing of the father-of-one near Woolwich Barracks on May 22.
He said: "It's an incredible outpouring of support for the heroic acts of these three women who stood up to be counted in a very dangerous situation.
"These acts of extraordinary humanity in the face of such horror deserve to be recognised at the highest level."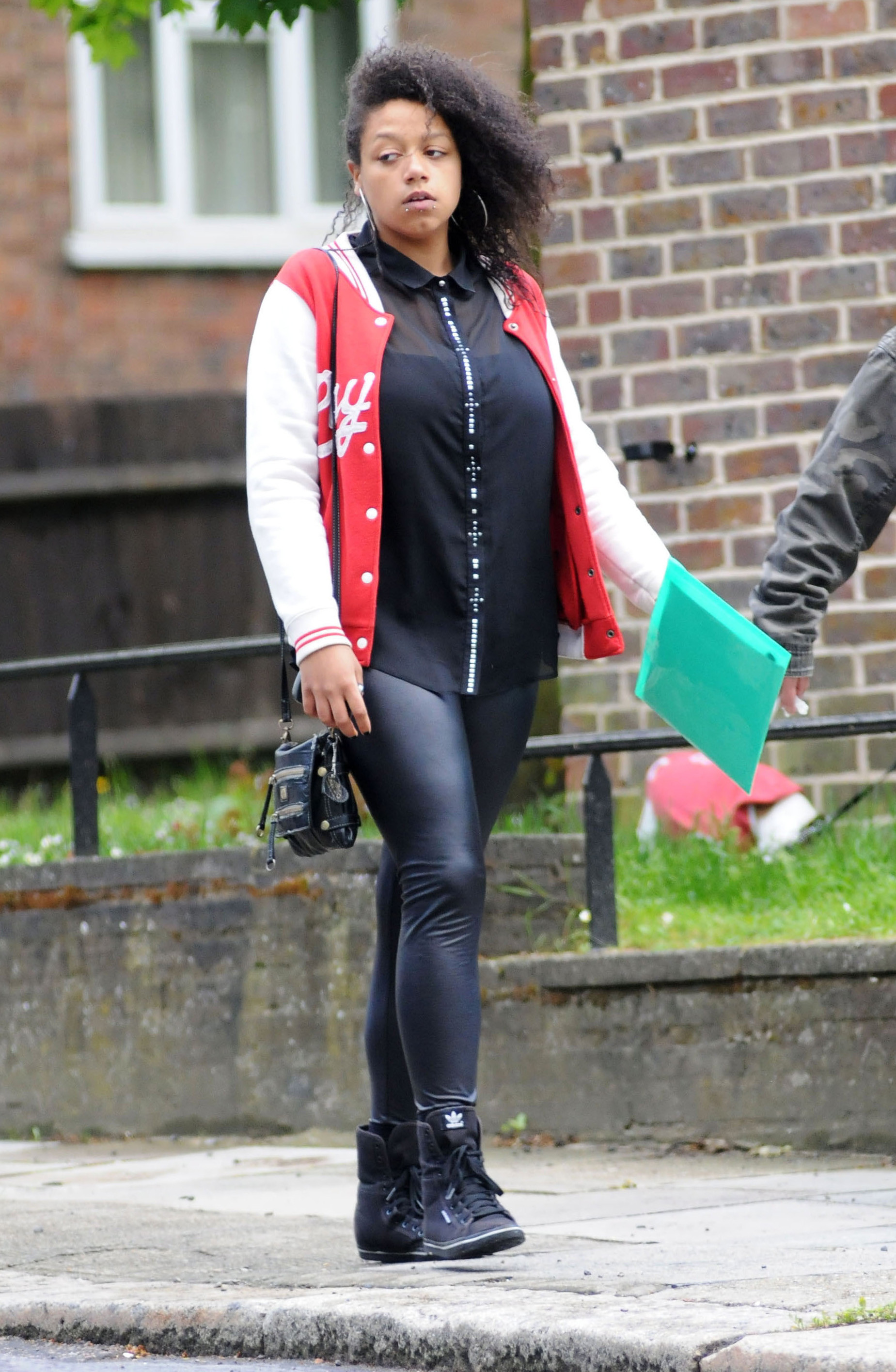 Gemini Donnelly-Martin (pictured) and her mother Amanda witnessed the attack
Sunder Katwala from the think tank British Future, backed the calls for medals to be awarded to the women
"We should honour civic heroism," he said.
"These women demonstrated exemplary courage. We should amplify their quiet voices which represented the best of our country, rather than the shocking hatred of its unrepresentative worst."
Rev van der Valk plans to deliver the petition either to the Ministry of Defence or Downing Street and is urging other faith and community leaders to back the call.
The campaign is a rare piece of lighter news to come out of the attack which has triggered protests and anger from a variety of groups.