The car is almost unscathed, but the wall will need some work.
Chris Simpson and pregnant wife Laura were, thankfully, at work when the Honda CR-V landed in their living room, demolishing a near-perfect rectangle of brickwork.
The unnamed woman driver was not seriously hurt after the crash in Sutton, south London at 5 June.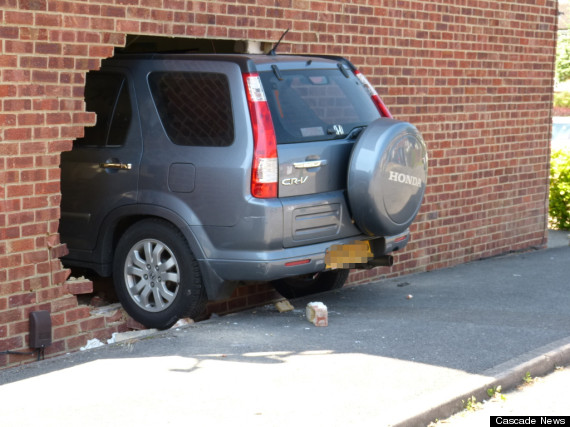 The perfect fit: The vehicle sustained very little damage in the accident
Simpson, 32, a project manager in London, said: "I think the car is relatively unscathed.
"We are talking to the insurance and borough surveyor is advising on whether to take the decision to remove the car this evening."
The car is thought to be supporting the house and has to remain there in case its removal causes the house to collapse.
Police are awaiting a decision from the insurers about safe removal of the vehicle.
They were called by a member of the public who saw a 4x4 vehicle embedded in the building.
The female driver of the vehicle was taken to hospital, but her injuries are not believed to be serious.