This week's student musician is Chris Gibson, of indie-style guitar band If You Like To Dance. IYLTD is made up of Chris, (vocals, guitars, programming) and Andrew Hoskinson (bass guitar, guitars) - both students at Leeds University.
| Are you a student musician or in a student band? Fancy appearing in our Student Musician of the Week series? Click here to find out more |
We sat down with Chris for a few minutes and quizzed him on what makes him tick.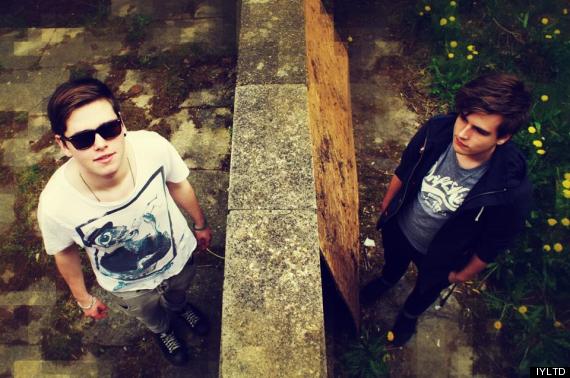 The guys (Chris, left, Andy, right) from IYLTD play it cool
How long have you been playing?
We've both been in bands of various genres since we started high school. Andy was in an Arctic Monkeys-style indie guitar band and I was in an experimental metal band! We formed If You Like To Dance in 2009 though, at the age of about 16.
What genre of music do you play?
We try to blur the lines between guitar music and dance music, a lot like Two Door Cinema Club or Bloc Party have done. We wanted to do something catchy, that people can sing along to, but also that was a little different from what's in the mainstream at the moment. I suppose the best way to categorise us would be 'alternative pop'.
Why did you start playing?
We were both brought up surrounded by music; I was listening to Queen and David Bowie from an early age and Andy was brought up on AC/DC. I suppose we were both just inspired by different artists we heard growing up.
What's your most memorable musical moment?
Probably getting playlisted on BBC Radio 1. I was shaking when I read the email, and I had to ring Andy at work to tell him! He was busy digging holes at a garden centre. It's definitely the biggest thing to happen to us so far. Our Radio 1 play starts on Monday 3rd June, on Sarah Cox's show. We're getting played by loads of DJs through the week too, like Huw Stevens, Greg James, Scott Mills and Dev. It's all very exciting.
What's your dream?
To be able to make a living by making our music. We just want to be able to continue doing what we love, and have people appreciate it. Fame is a by-product of success; we're aiming to be recognised for the quality of our music, not to be famous for fame's sake.
Who's your idol and who would you most compare yourself to? (Dead or alive...)
Chris:Mine would definitely be Robert Smith from The Cure. He's an amazing songwriter and has carried on churning out brilliant tunes for decades. And 'A Forest' has one of my favourite riffs of all time in it.
Andy: I'd say Kurt Cobain. He's another brilliant songwriter. He wasn't the greatest guitarist or vocalist in the world by any stretch of the imagination, but the songs he wrote were just incredible. Nirvana's sound was groundbreaking.
If you could play with anyone, who would it be?
Fall Out Boy, for sure. They're a band that defines our high school years, and they're one of the reasons we formed this band in the first place. We both love pretty much all of their albums, especially From Under the Cork Tree. And they're still putting out great records- their last one was amazing. Maybe they'll let us guest on the next one... Or not.
If you could play at any festival, which would it be?
We'd both love to play at Reading and Leeds, because we're both at uni in Leeds and we've been to Leeds Fest a lot of times. We've got such great memories of that festival, and probably the only way we could top them would be to actually play there.
Who are your fans?
Our family and friends have always been very supportive of us. Aside from them, everyone who has ever bought our EP, liked our page on facebook, followed us on twitter, watched our videos or even listened to five seconds of one of our songs means the world. It's just nice to know that there are people out there listening.
What's your all time favourite song?
'Smells Like Teen Spirit' by Nirvana, hands down. That is one of the most powerful riffs of all time. It's inspired almost every member of any band since the 1990s at one point or another. I know a lot of people would say that it's maybe been played too much, but there's a reason for that. It changed the direction of popular music. Kurt is quoted as saying he wanted to write 'heavy pop music', and in a sense that's what we're trying to do too: pop with a bit of a twist.
Check out IYLTD's Sound Cloud page:ifyouliketodance
Follow them on Twitter:@IYLTD
Like them on Facebook:IYLTD