Now matter how seriously you take gaming you could always do more - unless you spent $49,150 on this beast.
The Emperor 200 is a serious bit of kit: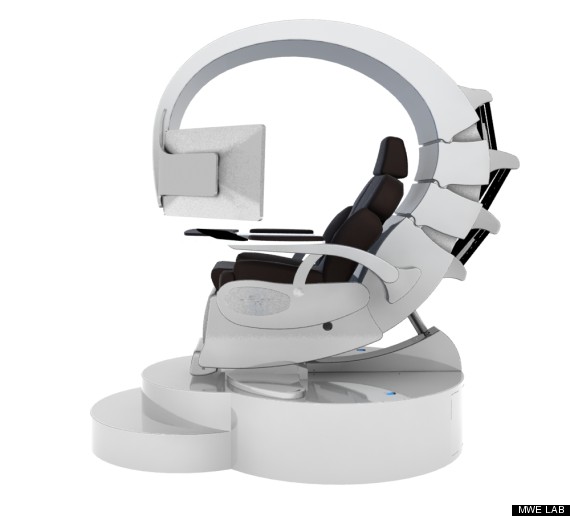 Stop dribbling
Hand built to your exact requirements (which will presumably increase with use)
Touch screen control centre
Air filtering system (in case smoke or crisp crumbs obscure your vision)
Light therapy (because you're not going outside mate)
An Italian leather, fully adjustable seat
Up to 3 27" LED screens and a variety of computer spec options
Bose sound system
Wow
And to top it off it looks pretty cool too with its scorpion-esque profile.
There are cheaper options but then you'll just have to live with the crippling thought you don't own this one.
Life is tough...