"Billie Jean King is one of the all-time tennis greats, she's one of the superstars, she's ready for the big one, but she doesn't stand a chance against me, women's tennis is so far beneath men's tennis."
So spoke Bobby Riggs, a charismatic, fast-talking, chauvinist showman of the court, in 1973. What did he set in motion? A tennis match that started out as a pure sporting event and became a landmark in the fight against sexism.
Now, documentary 'The Battle of the Sexes' tells the story - and we have the WORLD EXCLUSIVE TRAILER below.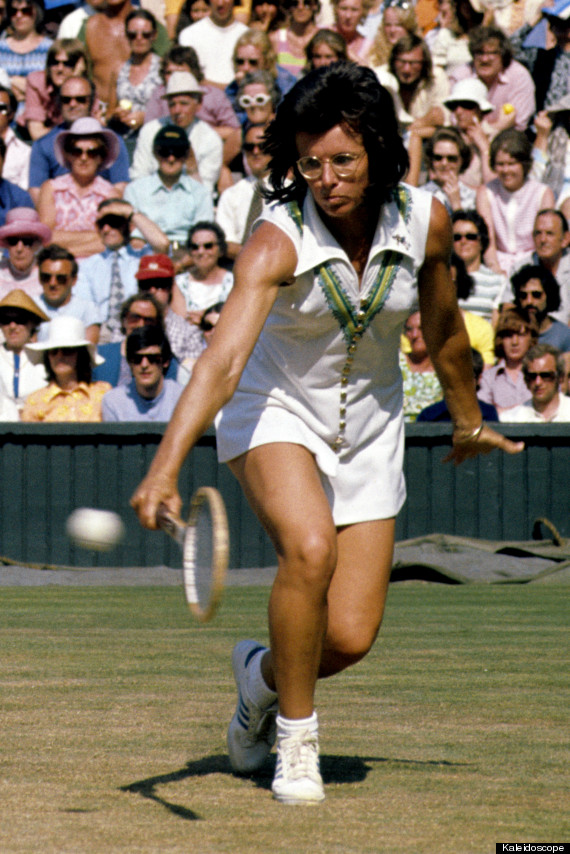 Billie Jean King - "doesn't belong on the same court as a man" according to Bobby Riggs
Billie Jean King, the darling of American tennis, was already an outspoken activist against sexism in sport and society. So when she heard Bobby Riggs saying, "I want to prove that women are lousy, they stink, they don't belong on the same court as a man," it put some extra fire in her racquet.
The ensuing 'courtship' - between Riggs, a 55-year-old former Wimbledon champion, who arrived on court in a rickshaw pulled by glamour models, and King, the reigning Wimbledon Ladies champion and queen of the court - captured the imagination of sporting fans and many more, and helped empower a generation.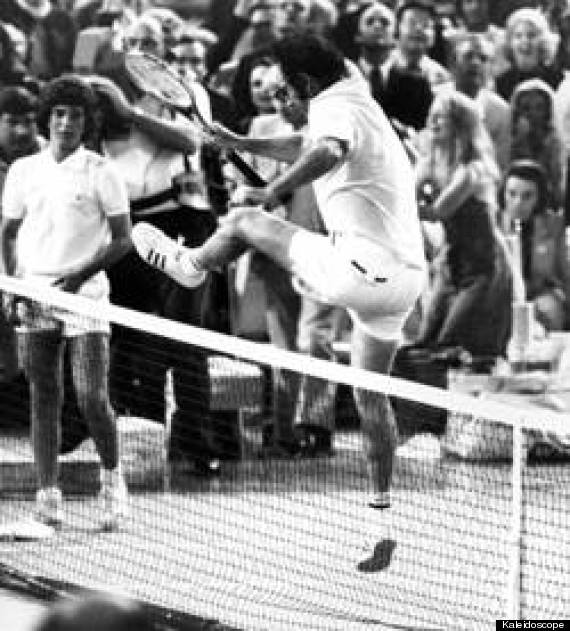 Bobby Riggs - arrived on court for the showdown in a rickshaw
'The Battle of the Sexes' includes interviews with Margaret Court, Chris Evert, Venus and Serena Williams and Maria Sharapova, but at the heart of it is the match that took place in Houston in September 1973 - with a winner-takes-all prize of £100,000 at stake - and the raw rage of Billie Jean King, who reflects now...
"I wanted to change the hearts and minds of people. And as we know, to change hearts and minds to match the law isn't that easy. So I had to beat him for a lot of reasons. But it wasn't about a tennis match - it was about social change."
'The Battle of the Sexes' is in cinemas from 26 June, with its world premiere at the Edinburgh Film Festival on 21 June. Watch our exclusive trailer below...