Things turned really nasty between exes Lucy Mecklenburgh and Mario Falcone on Wednesday night's Marbs special of 'TOWIE'.
Love cheat Mario was left with red wine on his face and down his shirt, as an enraged Lucy took revenge when he labelled her a 'sl*g', after he found out she'd spent the night with fellow cast member Dan Osbourne.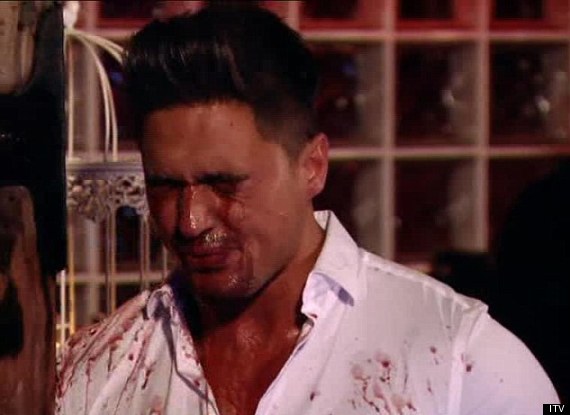 Lucy Mecklenburgh threw wine over ex Mario Falcone
The pair were partying with separate groups at the White Party, and when his ex walked past him, Mario couldn't resist making a dig at her, despite enjoying a holiday fling himself
"Had a one night stand in Marbella..." he muttered, which prompted Lucy to retort: "Are you serious? Coming from the guy that cheated on me!"
"Everyone is saying you're a sl*g," was Mario's response.
Lucy saw red, and couldn't hold herself back, raging: "How many girls have you been with? I cheated on you, but then I loved you every day of our relationship. Shall we go into what you did me? I sat at home every day making you dinner."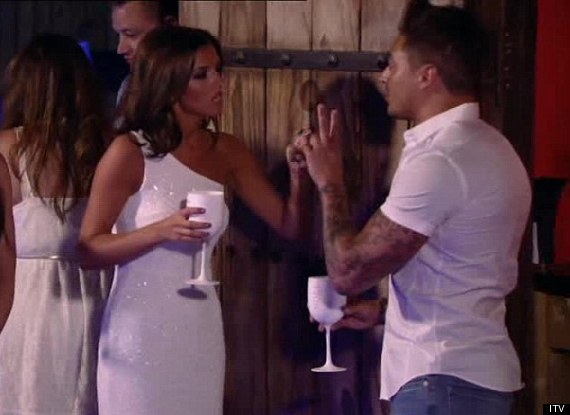 Tempers between Lucy and Mario reach boiling point
Mario tried to reason that he was concerned what her family may think of her one-night-stand, saying: "If you wanna be a sl*g.. I'm just looking out for you. If you want your family to see."
"You make me sick. I'm not a mug, you are. You're a f**king p***k," Lucy screamed before chucking glass of red wine in Mario's face.
An embarrassed Mario was left trying to clear himself up in the club, as Lucy stormed off with pal Jessica Wright.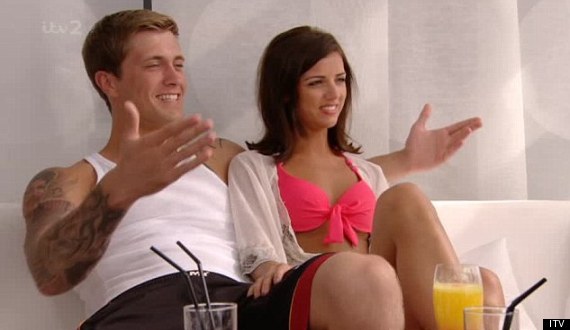 Lucy enjoyed a one-night-stand with co-star Dan
Elsewhere on the show, another 'TOWIE' engagement came to an end.
Joey Essex dumped fiancée Sam Faiers, accusing her of partying with other men, following a series of rows between the pair.
Viewers saw Joey break down in tears as he confronted Sam at her villa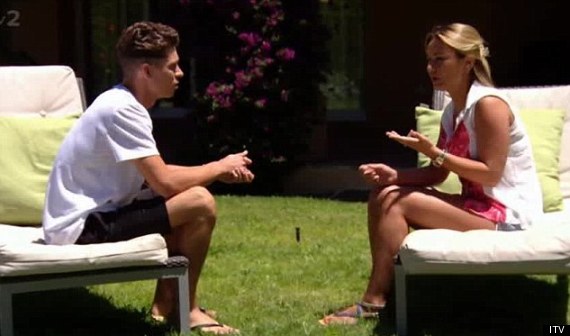 Joey confronts Sam about their relationship
"I'm so disappointed and upset that we haven't spent any time together... Since the engagement all we've done is argue," Sam said.
"You went to a boy's house party. You're lying. You've just been going out partying," an angry Joey replied.
As he explained that she was 'breaking his heart', he then decided it was best for them to end their relationship.
"I think the best thing is for me to let you go Sam. I love you so much. I want you to be happy. I know I don't make you happy," he told her.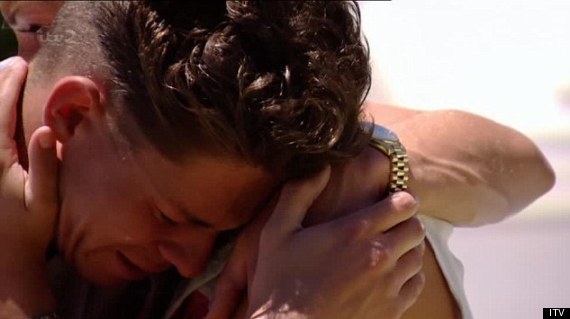 The pair broke down in tears as their relationship ended
Despite her pleas, he added: "I know you don't want it and I don't want it, but I know it's for the best."
The pair then shared a final hug, before Sam walked off, leaving Joey sobbing in her garden.
Emotional scenes indeed. Let's hope the pair can work it out!
LIKE US ON FACEBOOK | FOLLOW US ON TWITTER