If you thought Shane Meadows' love letter to the Stone Roses in documentary 'Made of Stone' was an unabashed act of fan worship, well... this puts it to shame.
Tickets go on sale today for the highly anticipated worldwide cinema broadcast of 'Springsteen and I' on 22 July 2013. Cinemas in over 50 countries around the globe will broadcast this music documentary, created for the fans, by the fans, which includes Bruce Springsteen's most loved songs and unseen concert footage, as well as the chance for fans to explain - sometimes surprisingly - just how much The Boss means to them.
Executive producer Ridley Scott reflects, "This beautifully crafted film provides a unique insight into the powerful bond between a recording artist and those who connect so profoundly with his music."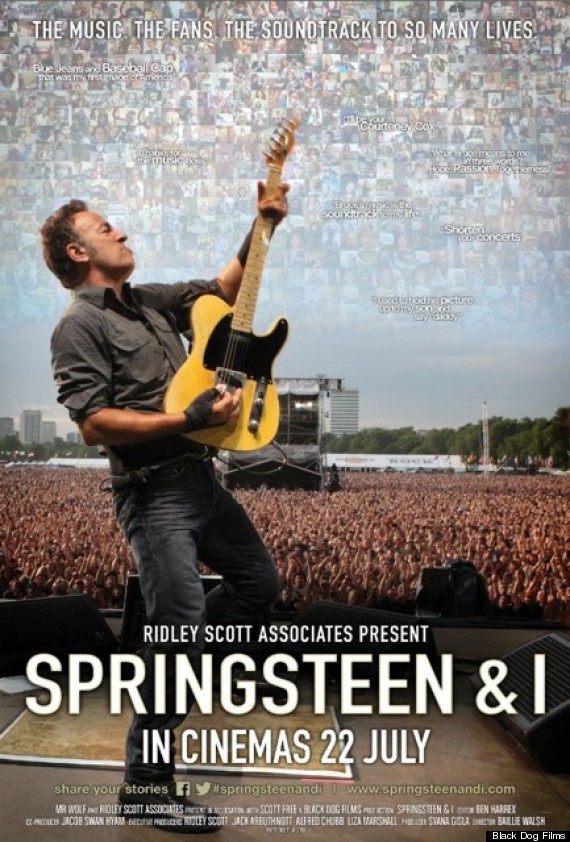 To celebrate the release of the film, fans around the world were given the chance to star in the official documentary poster (above) by submitting a picture of themselves with their first Springsteen album. More than 350 Bruce fans were chosen to appear on the official film poster that will be used around the globe.
Can you spot yourself in the poster above?
If you can't see yourself here, all is not lost. There is an interactive poster with all 350 images here.
British fans haven't been left out. Tickets for the film go on sale today for over 200 cinemas in locations across the UK including London, Glasgow, Edinburgh, Manchester, Birmingham, Liverpool, Brighton and many more - Click here for full location details and ticket sale links.
'Springsteen and I' is on release 22 July. Watch the trailer below...