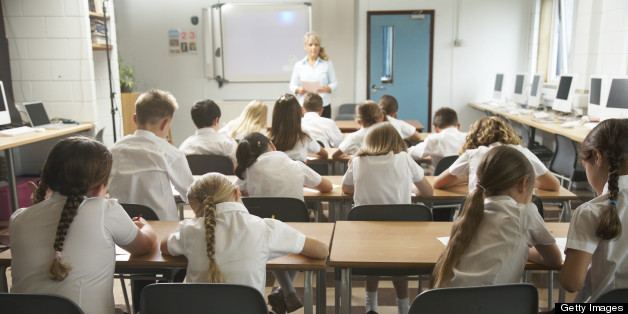 Getty Images
A new campaign launched in an attempt to end schools selecting pupils based on their faith has provoked strong, passionate debate from either side.
Secular groups such as the British Humanist Association (BHA), the Lib Dem education association have combined with some religious leaders and groups, including the Christian think tank Ekklesia and Muslims for Secular Democracy, to launch a 'Fair Admissions' campaign.
They argue the faith school selection process discriminates against children of other religions and those without, in some cases denying them access to the best possible education. The BHA claim that public opposition to faith schools was "as great as four to one".
However, defendants of faith schools such disagree. The Church of England say faith schools are still "hugely popular" and offer "high quality, effective and inclusive education with a distinct Christian ethos".
So, should schools be allowed to discriminate against pupils based on their faith?
Education consultant and lecturer Simon Goulden argues that faith schools are still popular and that "twenty million people can't be wrong", while Rabbi and writer Jonathan Romain says faith schools are not fair to children and that we would not tolerate discrimination on this level in any other environment.
What do you think? Can our bloggers change your mind? Read their blogs below and cast your vote.