Kim Kardashian has hit out at the paparazzi, launching a mighty attack on them on Twitter, after an alleged altercation with a photographer on Thursday.
The pregnant reality star has called for new legislation to protect the privacy of those in the public eye, after she claimed a pap threatened her life unless she gave them a picture.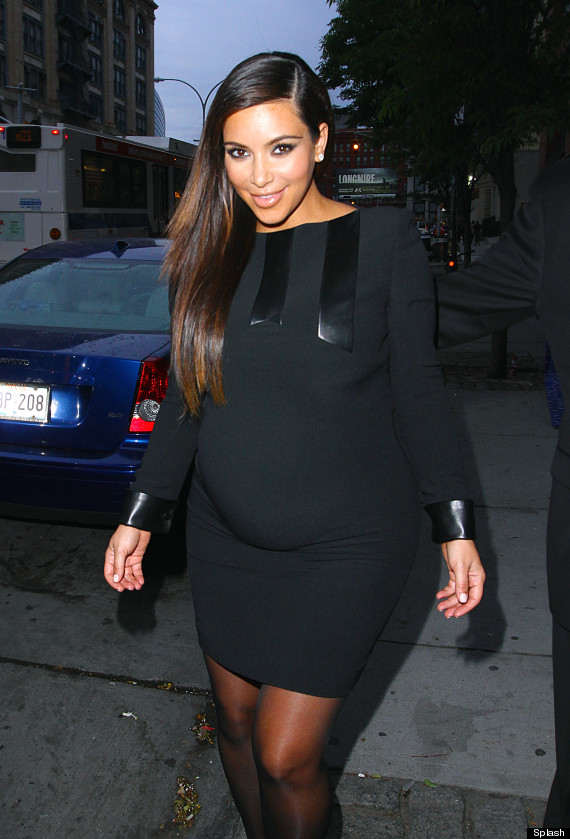 Taking to Twitter, she wrote: "I wouldn't let the paps get a pic of me today & they threatened my life & said if I continue to block shots then they will make my world dangerous to live in!
"How dare they threaten my life & my unborn child! This has gotten way out of control. Yesterday 4 cars boxed me in.
"One in front, behind, & one on each side just to have me drive at their speed so they can snap through the window. Its really so scary what they are legally allowed to get away with."
She went on: "For years I've always been so gracious. Every shot they take now just isn't flattering & crazy stories get made up, so why would I willingly just let them stalk me & smile for them?
"Let me enjoy this last month of pregnancy please without threats & being scared to leave my home due to what dangerous thing they just threatened to do to me… What will it take for there to be laws put in place to prevent this behaviour?"
Kim also added that having her reality show 'Keeping Up With The Kardashians', doesn't mean that she always wants her life documented by the cameras.
"I get [it that] I live a public life. I live my life on a reality show for the world to see.
"I love my life, but when the cameras stop, that doesn't mean I don't want a break too. I'm 32 yrs old now, about to be a mum. I'm not 25 clubbing around LA anymore. There's no excuse for threats & stalking," she said.
Kim and boyfriend Kanye West are due to welcome their first child this summer, and it was recently revealed they are expecting a baby girl.
LIKE US ON FACEBOOK | FOLLOW US ON TWITTER