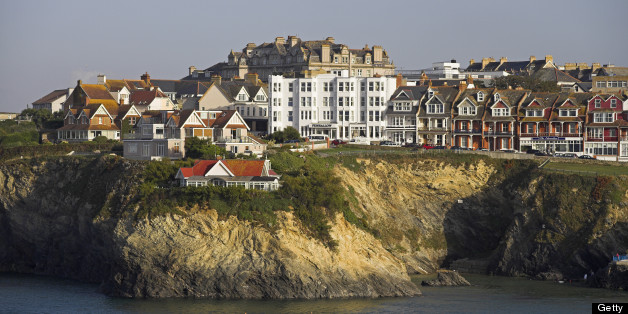 Getty
A man has died after a car plunged off a cliff in Cornwall, police have said.
Officers were called early on Friday after the vehicle was seen going over the cliff, near the Atlantic Hotel and Tea Caverns in Newquay in Cornwall.
The car is believed to have landed just above the water line due to the tide going out.
A cordon was put in place while emergency services attempted to retrieve the driver, who was the only person in the vehicle. He was declared dead at the scene.
A spokesman for Devon and Cornwall Police said: "This was an isolated incident and there don't appear to be any suspicious circumstances at this time.
"No other vehicles were involved and there were no other casualties.
"We do not know whether there was a medical episode, a mechanical failure of some kind or if this was a deliberate act by the driver."
The body is being recovered from the scene and taken to Treliske hospital.
Police have asked witnesses to call 101.