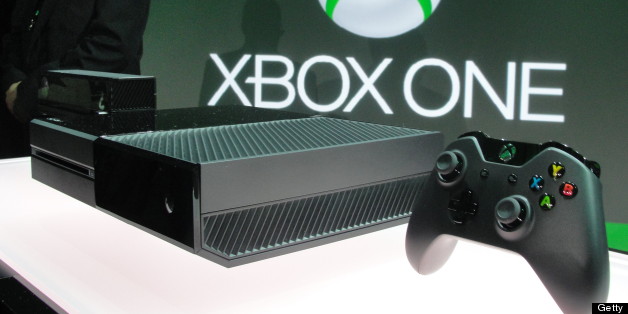 Getty
Microsoft has unveiled new details about how its upcoming Xbox One console will manage its users' privacy and ownership rights - and the Internet is not happy.
Controversy has swirled around the new Xbox One even before its announcement last month, with speculation that Microsoft would attempt to curb the ability of gamers to share games, purchase second-hand titles and play without an internet connection.
Microsoft sought to allay some of those fears at its announcement event in May, but until now had not given specific details about how the system would manage digital rights.
Now, ahead of the E3 gaming conference which starts next week, some of those details have been unveiled.
Microsoft says that it will not charge a fee for reselling games - but will let publishers do so if they wish. It also said that consoles will have to 'check in' online every 24 hours, and that while the console will be listening for certain phrases it will not be recording conversations.
The full text of Microsoft's announcement and policies can be read online, but here are the basics in plain English:
Discs will be used to install games, but not play them
Any games you buy are linked to your account
You can sign into any Xbox One and play your own games
Any games on your device can be played by anyone signed into that Xbox
Up to 10 people can be logged into your library from different locations and play your games
You can lend a game to a friend who has been on your 'Friends List' for 30 days
You can only lend a game to a friend once
You can play games from two locations at the same time
Publishers decide if games can be re-sold, and Microsoft will not take a cut of resold games
Xbox One will always be on, in stand-by, and plugged into a broadband connection
Consoles will have to check-in online every 24 hours
If you're playing your games on another console, you'll have to check-in every hour
You can take your device offline from Xbox Live and still watch Blu-Rays, TV and DVDs
Kinect won't record conversations or send data back to Xbox HQ "without your explicit permission"
The reaction among gamers has been mixed. Ben Parfitt at MCV said that the policies were a "retreat" for Microsoft, but said the impact on indie retailers could be devastating. On social media Microsoft was deplored as anti-consumer and some already labelled the console a 'flop'.
But others pointed to Sony's own lack of detail regarding similar aspects of its own upcoming PS4 console, and suggested that the moves represented a wider shake-up among the industry as a whole, and not a decision specific or unique to Microsoft.