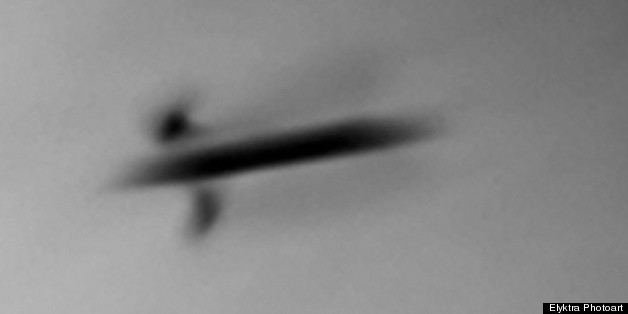 Elyktra Photoart
A "tubular-shaped" UFO with an S-shaped fin has been captured on film above a medieval castle in the Netherlands.
The strange pictures were taken by Corinne Federer at Muiderslot Castle.
Speaking to HuffPost US, Federer said that she was only able to capture the image because she was shooting a five-frame HDR exposure at the time.
"We heard nothing, it was completely quiet out," she said. "The more I flipped through the frames, it was kind of creepy."
The pictures appear to show the object with an s-shaped fin which flips around as the object moves across the frame.
HuffPost UK contacted a UFO expert at the SyFy channel who said that there was no obvious evidence the pictures were tampered with.
But he did unfortunately have another explanation for the hyper-speed alien missile spacecraft.
"If I had to place my money on it, I would say that we're looking at insects," he said. "We typically see many wing protrusions on insect rod cases, but they do come in the single pair variety, too. It all depends on the shutter speeds and motion of the insects."