Barcelona midfielder Cesc Fàbregas wants to overcome the boo-boys and fight for his place at the Camp Nou.
The Catalonia native has not enjoyed the happiest of times since his move from Arsenal in 2011, struggling to hold down a regular place in the starting line-up and occasionally being booed by sections of the crowd.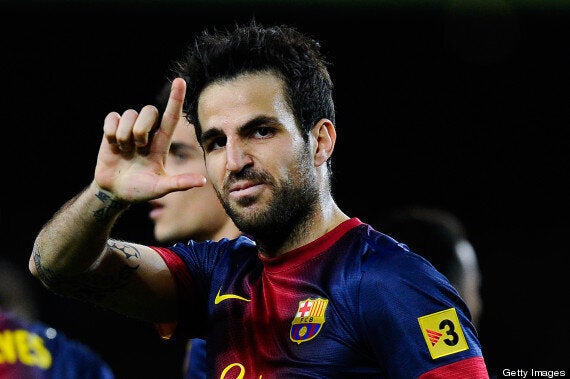 Fàbregas has struggled to perform at his boyhood club
"It has taken a lot for me to get where I am, and I am not thinking about throwing it all away for nothing," Fàbregas told radio station Onda Cero.
"If Barcelona said that they didn't want me, that would be another thing - but what I truly want is to triumph at Barcelona. That's been my dream since I was a kid.
"The way in which some people always invent things is fascinating."
The Spain international also insisted he can cope with any flak that may come his way from the stands, adding: "If people boo me then I will have to cope with that."
Related