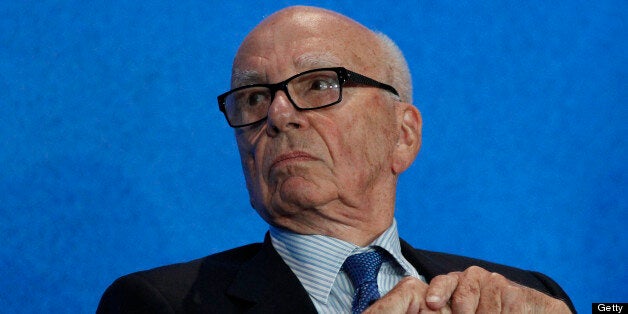 Harriet Harman will use a speech on Thursday to suggest limiting the share of the newspaper market one person is allowed to own to below the "damaging" 30% mark, in what will be seen as a direct and renewed attack on Rupert Murdoch.
Murdoch's News International, which owns The Sun, The Sun on Sunday, The Times and The Sunday Times, controls around 37% of the market in the UK.
Harman will say that a new limit, between 20% an 30%, should also include obligations on a media owner such as editorial independence, independent governance and promoting plurality in other ways.
And she will suggest that a cap on newspaper market share should be accompanied by owners being limited to a 15% cap across the media as whole - including broadcast and online.
For News International to comply with a 30% cap, Murdoch would likely have to sell one or more of his newspapers such as The Sun or The Times.
Giving evidence to the Leveson inquiry last year, Ed Miliband said: "Part of News International's power and lack of accountability and arrogance came from its share of the newspaper market. I think just at the very starting point of this, I don't believe that one person should continue to control 37% … of the newspaper market. My strong instinct is that's to much."
After News Corporation, the next biggest newspaper owner is Associated Newspapers, which owns the Daily Mail and Mail on Sunday, on around 22%.
In her speech at Westminster University, Harman will say while the Leveson Inquiry dealt with complaints against the press, it did not address "the invincibility that came with too much power concentrated in the hands of one man".
"Media monopoly matters in a democracy. The concentration of unaccountable media power distorts the political system. The media shapes how we see ourselves and how we see the world. In a democracy, the free flow of information, of different points of view, is crucial for open debate," she will say.
"Too much power in too few hands hinders proper debate. Plurality ensures that no media owner can exert such a damaging influence on public opinion and on policy makers. It ensures that no media company can have so much influence that it feels itself immune, above the rule of law. It ensures no private interest can set itself above the public interest."
Harman will add: "But we don't have a proper regime for protecting against this. The system doesn't work – its inadequacies and complexities were laid bare by the News Corp bid for the whole of BSkyB. And the system is out of date – this is an age of great change in the media, where we have print newspapers, broadcast media and new media, and a convergence of all three."
And she will urge culture secretary Maria Miller to join cross-party talks to reach agreement on new media plurality rules.
"We all need to think about the exact figure, but this proposal draws a clear bright line and defines the media in a way that recognises the huge influence of new media players online," she will say.
"It should decide on a proper upper limit for media ownership within sectors. Although it is important that our rules on cross media ownership are changed."
A Department of Culture, Media and Sport spokesperson said: "Lord Justice Leveson's report made a number of recommendations on plurality and media ownership. We will seek views on these issues and we are considering how to take his recommendations forward."
Popular in the Community