The British tourist industry may have upped its game to encourage us to holiday at home, but some places are still finding it hard to shake the stereotype of grotty hotels. Bringing new meaning to the phrase 'dirty weekend', Blackpool has been named as the leading destination for grubby accommodation. The research, which was published by Hotel.info, surveyed the hotel ratings of over two million hotel guests.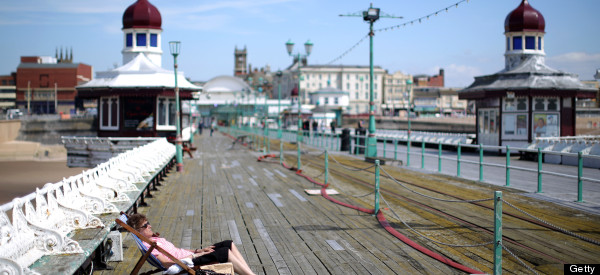 Chief gripes were stained sheets, dusty tables and smoky smells. Blackpool has some serious catching up to do, if it wants to compete with the likes of Margate, which has undergone a transformation from drab seaside resort to bustling art and food hub. Last year, its beaches were named among Britain's worst by the Marine Conservation Society, while two-thirds of the rest of the country had 'excellent' beach reports.
Despite the damning evidence, Blackpool is undergoing regeneration, revitalising the southern gateway promenade that features the "world's largest mirror ball".
The place with the cleanest hotels was Colnbrook in Berkshire, which had a high score of 9.48
Here's the top 10 list of Britain's dirtiest hotel destinations:

1. Blackpool

2. Coventry

3. Wolverhampton

4. Brighton

5. Newport

6. Wilmslow

7. Eastbourne

8. Basingstoke

9. Worcester

10. Bracknell
MORE ON HUFFPOST UK TRAVEL:
Which Hotel Is Offering Gold I-Pads To Guests?