People may moan about how expensive London is, but a recent study reveals that the accolade belongs to Geneva.
According to a study which uses a club sandwich index by Hotels.com, the familiar sarnie -- which comprises of chicken, bacon, egg, lettuce and mayonnaise -- will set travellers back a hefty £19.96. Apparently using a club sandwich as a constant variable, according to Hotels.com, provides a clear indication as to how far your money will stretch.
"The Club Sandwich, available on hotel menus across the globe, is the perfect spending barometer, helping tourists factor into their travel plans the everyday cost of simple items such as food and drink," says Alison Couper a spokesperson from Hotels.com.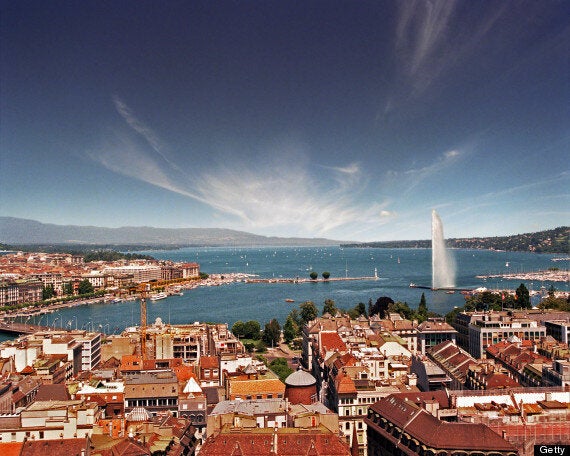 The study is running for the second year - Paris was named the most expensive city last year.
"I visited Geneva 2 years ago and found it horrendously expensive," Kash Bhattacharya, travel blogger at budgettraveller.org, told HuffPost UK Lifestyle. "From buying a beer to public transport to even the humblest of takeaways it was very pricey."
"I think the problem is with how strong the swiss franc is compared to the Dollar and the Euro," he added. "It's no surprise to see people travelling less to Switzerland in recent years."
We asked Kash to share his top money saving tips to help keep costs down in Geneva.
How To Save Money In Geneva
Walk wherever possible and avoid expensive taxis, especially if you are staying in the city centre of Geneva. Good for the wallet and the heart.
Hop on a bike. Rent via Genève Roule where bike rentals start as low as CHF18 ( £12.50) for a day and they have a good network of locations throughout Geneva.
Don't waste money on bottled water, invest in a sturdy water bottle -- tap water in Geneva and most cities in Europe is drinkable.
Avoid eating out twice a day -- if the weather is nice, choose to have a picnic dinner or lunch at one of Geneva's tree filled parks by shopping at the local Coop supermarket. Nothing beats alfresco dining if the weather is good.
With over 10000 fragrant roses, pop into the rose garden La Roserarie in Geneva's Parc de la Grange on the south side of Lake Geneva.
The Verdure Theatre in Parc de la Grange hosts free concerts every Wednesday and Friday during the summer months.
Tell us the most expensive city you've stayed in using the comments below...