The One Direction star showed off his foot art as he walked off a private yacht in Miami.
George Michael's lyrics "Never gonna dance again" were written around the front of Harry's ankles, although it's unclear whether the words were a tattoo or just drawn on in ink.
Harry was pictured wearing an open checked shirt that showed off the butterfly tattoos on his chest and a pair of white shorts, but went barefoot giving a better view of his ankle decorations.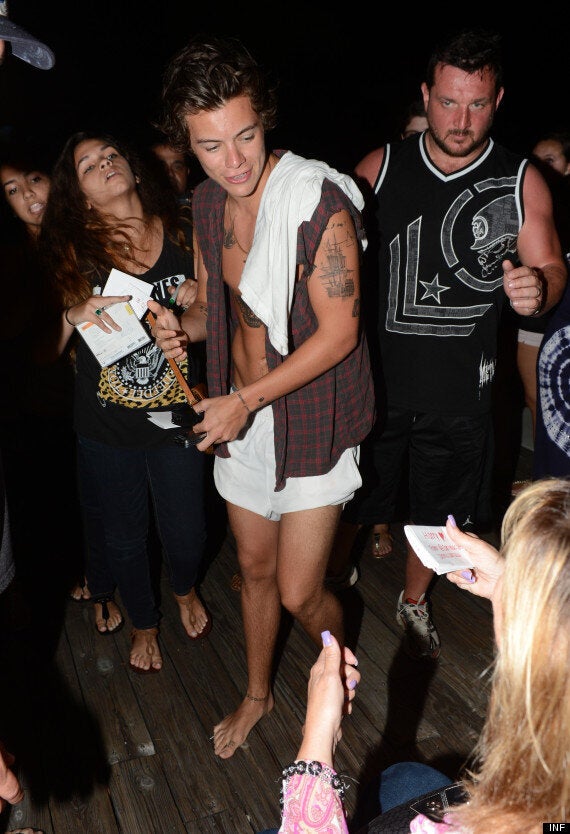 One Direction stayed on the 90ft yacht worth a reported £1.5 million for 24 hours ahead of a gig in Florida.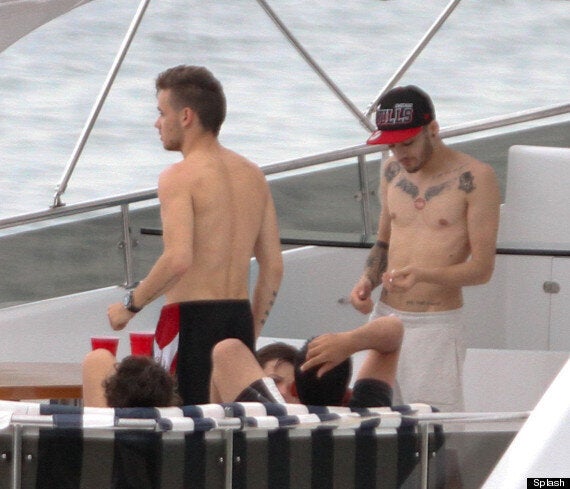 Recently Harry's tattooist Freddy Negrete said the pop star's back was the most likely area to get inked next.
Freddy said: "He just can't seem to stop tattooing at the moment, but he's getting worried they're all too front-heavy so it's definitely his back we'll be concentrating on."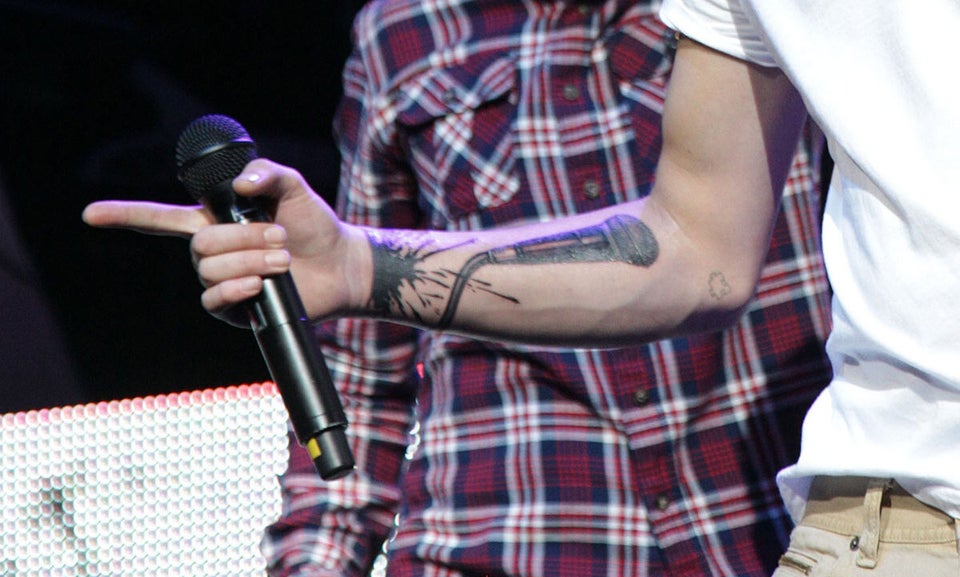 Whose Tat Is That? One Direction Special!