Campaign group Fathers4Justice is claiming its members have defaced a painting of The Queen at Westminster Abbey.
The painting, by artist Ralph Heimans, had been on display in the Chapter House for a few weeks before it was vandalised with paint.
An Abbey spokesman confirmed the picture had been removed from public view, and Scotland Yard said a 41-year-old man had been arrested on suspicion of criminal damage. The painting, by Ralph Heimans
It was unveiled in London last year for the Queen's Diamond Jubilee celebrations.
An image was then posted on the Fathers4Justice Facebook page, with the caption: "This is not an official F4J protest but we understand these are members of F4J."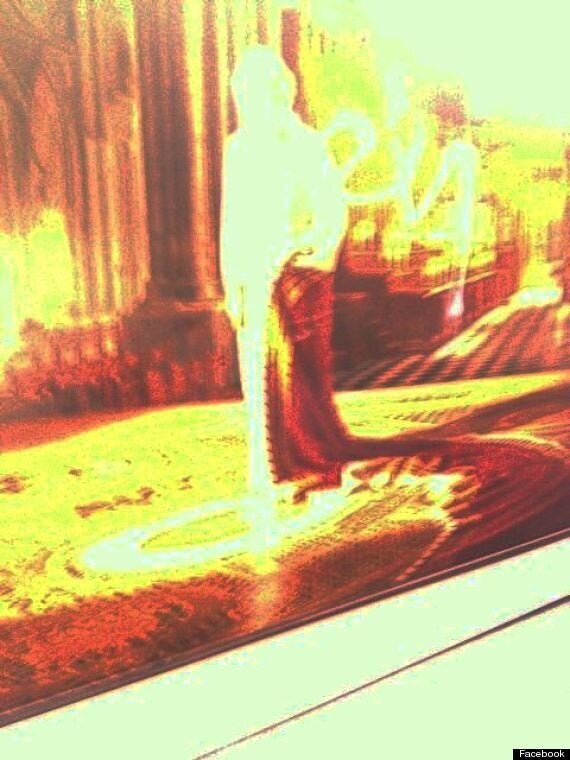 An image posted on the group's Facebook page
An Abbey spokesman said: "In an incident at lunchtime today, a visitor to the Abbey sprayed paint on the Ralph Heimans portrait of the Queen presently on display in the Chapter House.
"Until work can be done to remedy the damage it will, very regrettably, not be possible to have the painting on public view."