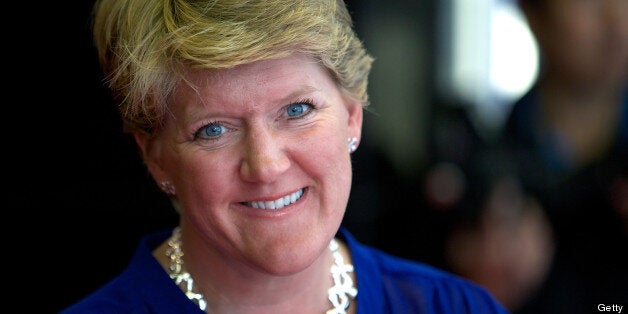 She was one of the best bits about the Olympics (apart from all those medals, of course), and Clare Balding's unflappable demeanour, hard work ethic and contribution to Britain has been honoured with an OBE. It's the latest in a line of awards for the sports presenter, after she won an honorary Bafta earlier in the year for her achievements.
Although she's not 100% sold on the phrase 'national treasure', that is exactly what she is. She came originally from a horse-riding background, and gradually moved from BBC radio to reporting on the Grand National, and subsequently five sets of Olympic Games. At the Paralympics last year, she also had a prominent role.
She's also a survivor. In 2009 she was diagnosed with thyroid cancer and was successfully treated.
Of course no one wins an OBE without truly deserving it, but Clare is especially dear to us, not just because she cries over animals she once owned but because she is such a powerful, strong advocate for women's rights, particularly in the arena of sport. She's fierce about women's football and wants all female sports to have exactly the same standing as male sports.
When we saw her at the First Women Awards last week, you could feel the power and conviction in her voice. "Don't say you're lucky," she said to one winner, "you've worked very hard to be here. Luck has nothing to do with it."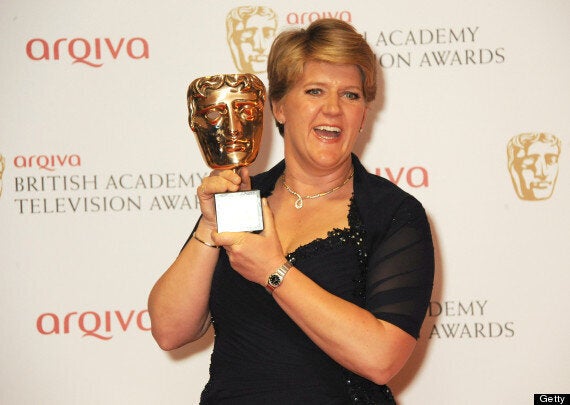 She's in a civil partnership with Alice Arnold, and they tied the knot in 2006, which has also made her a strong lesbian role model.
HuffPost UK Lifestyle user Grainne Blair said: "I have always admired her, she has consistently stuck to what she believes in a very public role and in private. She is a wonderful broadcaster and so knowledgable about horse racing and has consistently articulated and supported women in racing too. She is also a very, very nice person."
We've rounded up some of our favourite Clare Balding quotes:
"I have learned not to take too much notice of those who disapprove of my lifestyle choices, because I know that I was not designed to be part of the crowd. If I am different, I make no apology, and I hope that others will have the courage to be themselves and stand up for what they believe in, fight for those who need protection, love who they want to love, and be proud of it." (Taken from her book My Animals and Other Family.)
""I'm sorry, Ma'am," I said. 'Most genuinely sorry. But I was not about to pull up in the straight and let you win."

In the film version of this moment, I will be Spartacus and my fellow amateur riders will one by one start clapping. In the real version, they sucked in their breath. This was a dangerous move. The Princess Royal fixed me with a steely glare.

'Well, maybe you should have done,' she said, and turned back to continue dressing."
She's comfortable with who she is:
"I've had so many things, good and bad, said about me. I'm way beyond worrying about what people say. You have to push it aside; you wouldn't make it to work tomorrow if it bothered you. "Jog on," I say to myself – and laugh about it." Taken from Woman and Home.
The presenter also knows how important it is to set aside time for yourself:
"You have just got to try and give yourself recovery time - it is not just about time at home with your partner or your family, it is time when your mind can be still." Taken from Female First.
"In Olympic years, the profile of women's sport rises dramatically but this time next year, I fear we will be back in the dark ages. It's time for Great Britain to wake up to women's sport and I pledge here and now to help that happen." Taken from Stylist magazine.
"It's about equality and respect: respecting people's choices and respecting love."