Dozens of people have been rescued after a theme park ride became stuck, stranding them 20ft in the air for nearly four hours.
A technical fault is being blamed for the incident aboard the Rameses Revenge ride at Chessington World of Adventures in Surrey.
Emergency services were called to the park shortly after 5pm on Sunday – by which point those on board the ride had already spent an hour suspended in the air.
Justin Coo, of the London Fire Brigade, told Sky News that children as young as eight were likely to have been on it but as there was a minimum height requirement of 1.4 metres, there were not thought to be any younger.
Many of those trapped were "agitated and stressed" he said.
One mother whose 13-year-old daughter was on board said the ride stopped at around 4pm when the electrics failed.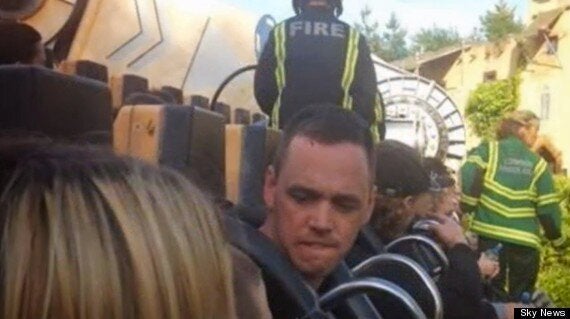 The technical fault saw the ride stop 20ft in the air, leaving people stranded for almost four hours
She told Sky News: "They have been sending up water and sun cream to them because it was rather hot initially.
"They are taking children down first. There are some kids on there with learning difficulties that are being brought down."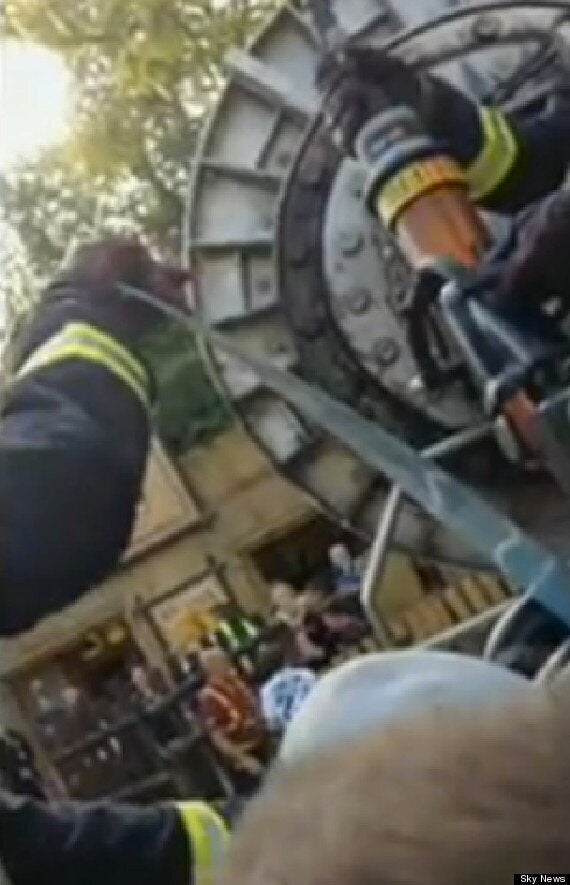 Amateur video shows fire crews rescuing stranded ride passengers
Fire crews had to cut through harnesses to release those on board.
The theme park confirmed there were no injuries and apologised to those caught up in the rescue operation.
In a statement released to the Huffington Post UK, a spokesman said: "At 4.06pm the Rameses Revenge at Chessington World of Adventures Resort in Surrey experienced a technical problem.
"This resulted in the automatic fail-safe system bringing the ride to a controlled stop.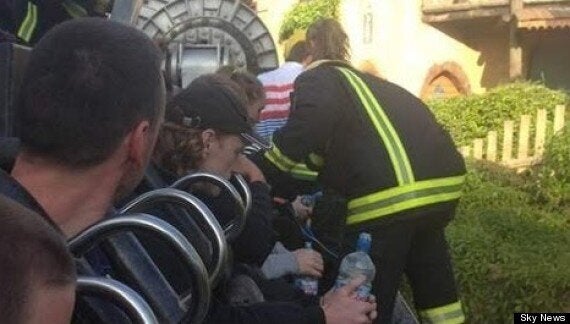 Supplies of water were sent up to those stranded on the ride
"Experienced resort staff were on site immediately to assist with guest care.
"No guests were injured in the incident. A small number of people were on the ride at the time and the resort's engineers worked with the emergency services implementing well-rehearsed procedures to ensure their comfort and safe removal from the ride.
"We are very sorry for any discomfort our guests experienced during the delay."
A spokesman confirmed the attraction would be open on Monday.
Popular in the Community