One of the highlights of this year's Glastonbury Festival will be the first ever Worthy Farm appearance by The Rolling Stones.
The veteran rockers may have formed eight years before the festival first got under way in 1970, but have waited until now to headline the Pyramid Stage.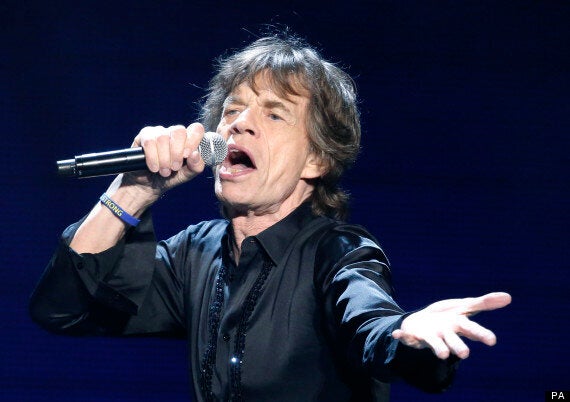 Sir Mick's got his packing list ready for Glastonbury
Rolling Stones frontman Sir Mick Jagger could well be seen wandering around Worthy Farm over the Glastonbury weekend, having said that he is taking wellies and a yurt to the festival and will spend time relaxing with his daughters Jade and Elizabeth.
Sir Mick, who turns 70 next month, plans to hang out with his family and have a "good time". In an interview last month, he jokingly told Q magazine: "I don't need them to show me the cool places to go. I'm sure I can find some places of my own that are much cooler."
He said he expected people to be "pretty laid back" about seeing him out and about over the festival weekend.
Sir Mick may even come across the "Jagger off", a tongue-in-cheek tribute to the Rolling Stones. More than 2,000 people have signed up on Facebook to take part in the mass dancing event, which will see fans emulating their musical hero by performing some of his trademark moves.
Former Rolling Stones bass player Bill Wyman is also on the Glastonbury bill, and will appear on the acoustic stage with his group Rhythm Kings. However as he is in the area, he may be lining up a surprise appearance with his old band mates like he did when the Stones played the O2 Arena in London last November.
The BBC, which is producing 250 hours of live coverage over the Glastonbury weekend, are said to have held "constructive" talks with The Rolling Stones about how much of their set will be televised. It has been reported that the band only wanted the first four songs from their show to be broadcast.
The Stones will follow their Glastonbury headline performance with two shows in London's Hyde Park next month.
Related