One of the highlights of this weekend's Nordicana Festival in London - celebrating all things dramatic and Scandinavian - was the first UK screening of 'Easy Money'.
This is the latest big screen offering of Nordic Noir, with no less a champion than exec producer Martin Scorsese, andHuffPostUK is pleased to host the exclusive trailer - WATCH ABOVE.
Here's the official poster, too - look familiar?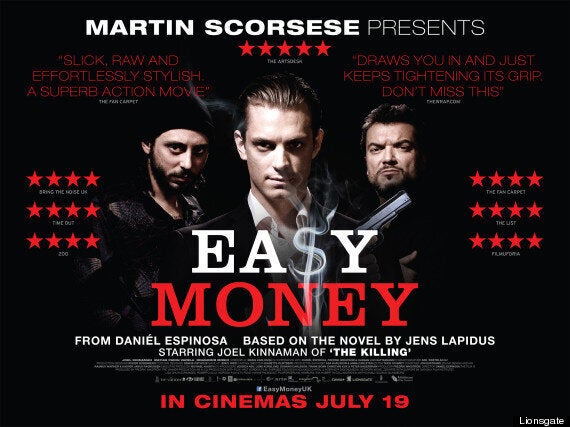 This Nordic relation to Scorsese's own masterpiece 'Goodfellas' tells the tale of JW (Joel Kinnaman - The Killing, Safe House), a poor student living a double life among the wealthy elite in Stockholm. Using increasingly illicit means to fund his exclusive lifestyle, he hits on a chance to score 'easy money' through selling cocaine. As JW enters the dark world of organised crime, his fate entwines with that of Jorge (Matias Padin Varela), a drug dealer on the run, and Mrado (Dragomir Mrsic), a mob hitman tasked with tracking Jorge down.
'Easy Money' is a gripping and stylish adaptation of the first novel of Jens Lapidus's bestselling 'Stockholm Noir Trilogy', and director Daniél Espinosa successfully imbues the nastiness of Nordic noir with a Bret Easton Ellis-like sense of harsh glamour. It's in cinemas from 19 July 2013.