Lego has announced it will make an official set celebrating the Mars Rover Curiosity after more than 10,000 fans backed the design.
Since 2010 the Danish toy giant has invited fans to submit designs for new Lego sets via its 'CuuSoo' website.
Hundreds of designs have been submitted, with dozens reaching the required 10,000 supporters to move on to an official review.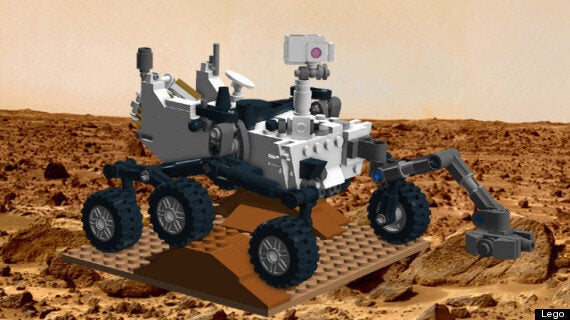 Previous kits to have made it all the way to production include Minecraft Lego and one based around the Hayabusa space craft. A set based on the 80s movie Back To The Future is also being readied for sale after a successful review.
The $2.5bn Curiosity rover has been on the surface of the red planet for about a year carrying out enquiries into whether Mars was ever able to support ancient microbial life.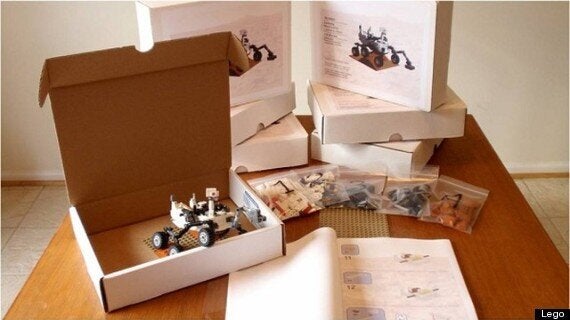 "After analyzing the Mars Science Laboratory Curiosity Rover project, we learned that this product has niche appeal and strong demand from the space and education communities. The product aligns well with the LEGO Group's mission to "inspire and develop the builders of tomorrow," including those who will build our future in outer space."
Release date, final design and price are still to be determined.
Unfortunately for ever victor there has to be a loser.
Lego announced that a ridiculously ambitious Star Wars Sandcrawler, which would have been the largest and most complex Lego set ever made, did not pass the review because of its "ongoing relationship and collaboration with Lucasfilm on LEGO Star Wars".
Meanwhile a set based around the video game Portal is still being looked into, pending "test results". Which might be Lego stalling for time, or making a very clever Portal-related in-joke.