Chinese police have arrested two Russian men trying to smuggle 213 brown bear paws into Inner Mongolia.
The bear paws were discovered hidden in the tyres of the men's vehicle when they were pulled over by customs officers at a border checkpoint.
"The vehicle was very old and two Russians sat inside," said customs officer Huo Liwei.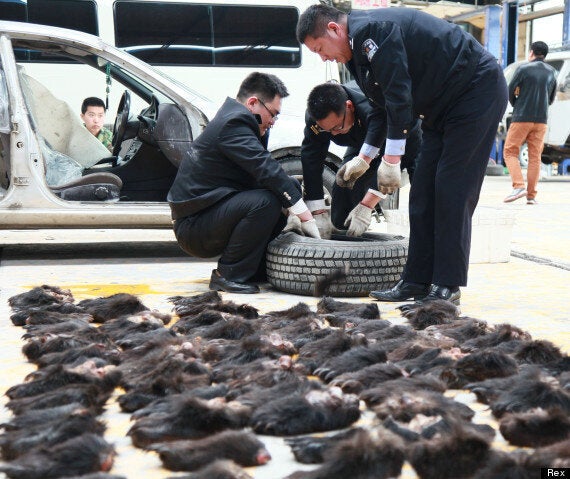 The bear paws were found hidden in the tyres of the car
"They looked very anxious and nervous, and we felt there's something wrong with them."
When officers told the men to drive to the scanning area their car suddenly stopped and they claimed that it had been broken down.
Eventually, however, the vehicle was scanned and it became clear that something was hidden in the tyres.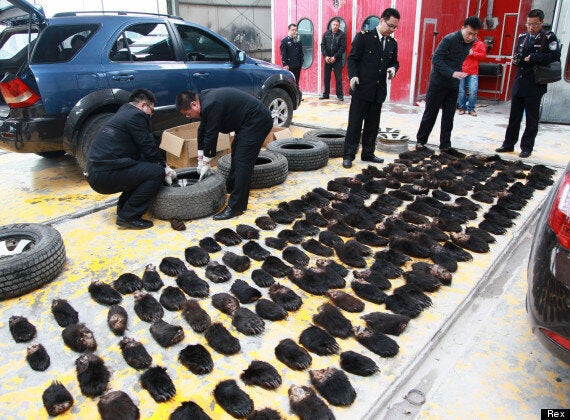 Bear paws are considered a delicacy in China
Officer Wu Qingyan said: "The biggest paw is around 2kg, while the smallest was one only around 200g, which belonged to a bear cub. These people are so cruel that at least 54 bears were slaughtered, including cubs".
In China a kilogram of bear paws sells for around 6,000 Yuan (£623) - nearly 8 times what they would fetch in Russia.
Shanghaiist points out bear paw smuggling is one of the few forms of animal cruelty that is illegal in China.
Bear's paw is a delicacy in Chinese cuisine and is also used to treat rheumatism in traditional Chinese medicine, China.org reports.
Popular in the Community