A revolutionary new "hybrid tilt-rotor" aircraft has set a new record for the fastest helicopter - an epically swift 302mph.
The feat eclipses the previous record of 287.7mph set by a Sikorsky's X2 in 2010.
The Eurocopter X3 uses three rotary blades - one main one on top of the aircraft and a further two pointing forward attached to stubby wings.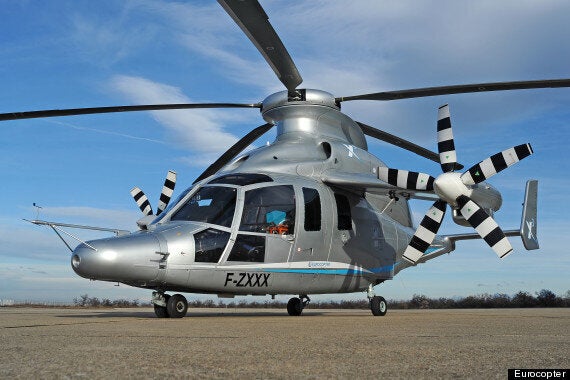 Perhaps not the prettiest but certainly the fastest
Based on the more traditional EC155, the X3 uses two Rolls-Royce Turbomeca RTM322 turboshaft engines, each one capable of producing 2270 HP.
During testing in Southern France a previous flight earlier in the month saw the X3 hitting 293mph.
Test pilot, Hervé Jammayrac, said: "It's no exaggeration to say that the X3 is clearly in its element at high speeds.
"While flying at both 255 knots and 263 knots, the X3 performed exactly as it has throughout its flight envelope, exhibiting outstanding stability and providing a low vibration level without any anti-vibration system."
Despite still being a concept, Eurocopter sees great promise for the aircraft.
Its speed and potential range suit it to search and rescue while its high cruise altitude of 12,500 feet and vertical take off and landing (VTOL) mean it is ideal for special forces missions.
Its makers also envisage further models with increased passenger capacity providing a more versatile commuting alternative to jets.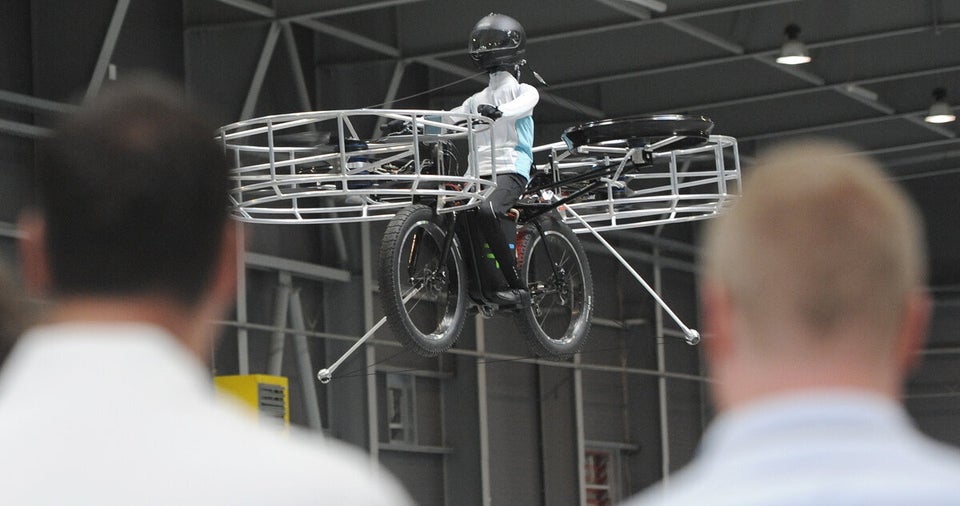 In Pictures: Flying Bike