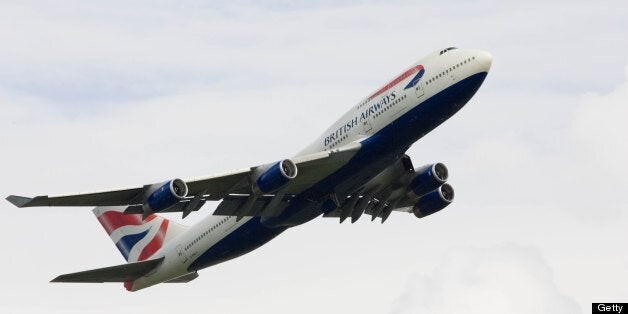 A 22% surge in air fares helped lift inflation higher than expected last month to heap more pressure on households.
Consumer Prices Index (CPI) inflation climbed to 2.7% in May, from 2.4% in April, the Office for National Statistics (ONS) said.
Stubbornly high inflation was worse than City expectations for a 2.6% rise in prices, and is expected to peak around 3% over the next few months to ensure a summer of pain for households.
Inflation resumed its upward climb in May as air fares leapt 22% from April - the highest rate on record for this time of year - while the rate of price falls for petrol and diesel slowed.
Prices rose across European, long-haul and domestic flights, the ONS said, adding that higher air fares were not necessarily linked to the early timing of the Easter holidays.
Overall transport prices rose by 0.4% between April and May, the ONS said.
The price of clothing and footwear also rose 1.2% month on month to tighten the squeeze on households, as the cost of women's outdoor clothing increased during a colder-than-normal month.
But food and drink prices helped hold back inflation, with price falls for meat, vegetables, fruit, sugar, sweets and jams.
Inflation is expected to surge even higher above the Bank of England's 2% target in the coming months as higher gas, electricity and water bills, plus rising tuition fees, send it to a summer peak.
The figures come ahead of minutes due this week from the Bank's June interest rates meeting - outgoing governor Sir Mervyn King's last meeting - which will reveal the level of support for more economic stimulus.
The Bank's Monetary Policy Committee voted to hold its quantitative easing (QE) programme steady at £375 billion this month, also holding rates at 0.5%, amid signs of improvement in the economy.
The Bank is expected to hold off more QE until the arrival of new governor Mark Carney next month.
Today's figures also showed Retail Prices Index inflation, which includes housing costs, rose to 3.1% in May, from 2.9% in April.
Popular in the Community