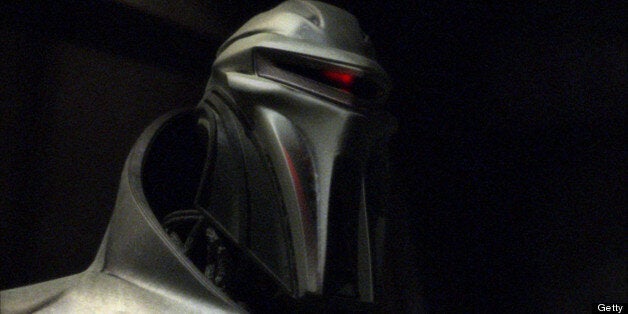 Britain has no intention of constructing killer robots that can go to war without being under the control of humans, the government has insisted.
Foreign Office minister Alistair Burt told the Commons on Monday evening that the government of the United Kingdom "do not possess fully autonomous weapon systems and have no intention of developing them".
"We have no plans at present to develop lethal autonomous robotics," he said. "Such systems are not yet in existence and are not likely to be for many years, if at all."
"Although a limited number of defensive systems can currently operate in automatic mode, there is always a person involved."
He added: "As a matter of policy, Her Majesty's Government are clear that the operation of our weapons will always be under human control as an absolute guarantee of human oversight and authority and of accountability for weapons usage."
Burt was responding to a Commons debate initiated by Labour MP Nia Griffith, who warned of the dangers of "killer robots" that could "select and use lethal force against targets without further human intervention".
Griffith said this would be a step beyond drone aircraft as they are piloted by humans - if remotely. "A robot would be able to make the decision to kill a human being," she warned.
In May the UN rapporteur behind a report in to robots, Christof Heyns, called for a halt to their development until the ethics could be examined.
Related