A newborn lamb who had his ears callously hacked off has been nursed back to health thanks to a cotton bonnet that stops him getting earache and sunburn.
Eight-week-old Nelson had his ears removed with a pair of scissors in the attack by thugs at Highthorn Farm, East Leake, Nottinghamshire.
The RSPCA has launched an investigation after the attack on May 17.
Scroll down for more pictures of Nelson Nelson the lamb wears his headgear to protect him from earache and sunburn
In the meantime farmer Val Gunn, 71, has adopted Nelson as a pet and crafted the bonnet to protect him from the elements.
He now lives with Val and her husband Kenneth, 73, at their country farmhouse – where he can often be seen grazing in the back garden.
Mrs Gunn revealed they decided to get Nelson the headwear after he suffered sunstroke two weeks ago.
She said: "Where his ears were, especially one side, it's really pink and delicate so we wanted something to protect him from the elements.
"He could get all sorts of damage from the weather because the ears form a lot of protection.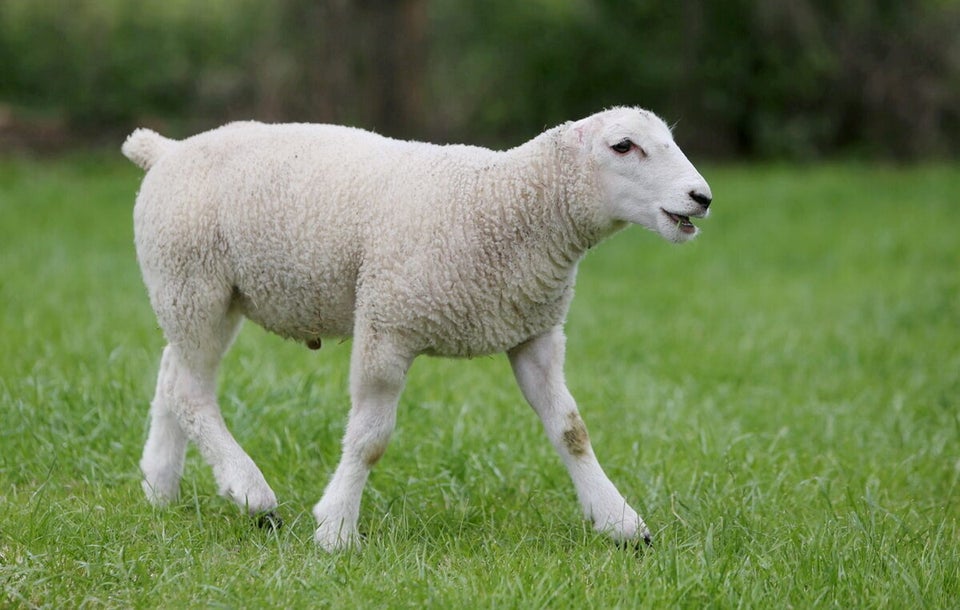 Nelson The Sheep
"He got sunstroke a couple of weeks ago and that is why we got him the hat.
"I wouldn't like him to have earache – the poor little soul's suffered enough, with what has been done to him.
"He seems quite a happy little chappy, which he certainly deserves. But as he keeps getting bigger we will have to make him more and more hats.
"I think he might need a wardrobe for them soon.
"He's become somewhat of a local celebrity since the attack – we've had strangers come just to visit him to check if he's OK. People were ringing me in tears and offering to give him a home.
"But we've become quite fond of him now and one things for sure, he isn't going to end up on anyone's dinner plate. He's not going anywhere, his place is here now."
The RSPCA, who branded the attack as "horrendous", is still investigating the incident and is appealing for any witnesses to contact them.
A spokeswoman said: We've not had any leads on this, but we are still investigating and would appeal to anyone with information to get in touch.
"This is absolutely horrific and I cannot believe that someone would deliberately cause such an awful injury to an innocent animal."
Popular in the Community