Mark Webber would be a welcome addition to the World Endurance Championship if he chose to jump ship from Formula One, according to one man who has raced in both series.
Allan McNish enjoyed a spell in F1 at the turn of the century before returning to sportscars where he has since forged a hugely successful career with the all-powerful Audi team - and he thinks his old sparring partner could find similar rewards if he replaced Red Bull with Porsche next year.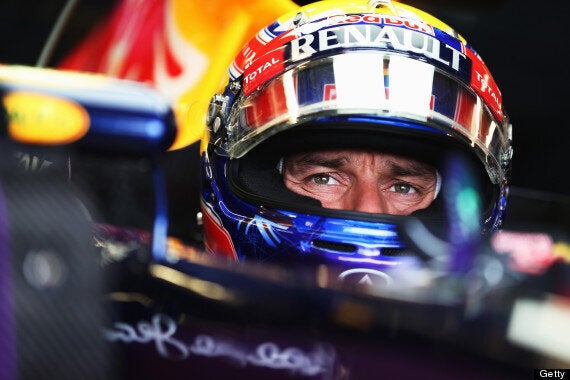 Mark Webber has had a difficult relationship with his Red Bull team-mate, Sebastien Vettel
McNish and Webber competed against each other for three seasons between 1997 and 1999 when the Scot drove for Porsche and the Australian raced for Mercedes. For many, Webber is best known at that time as one of the two Mercedes drivers who miraculously survived identical crashes at the 1999 Le Mans 24 Hours when his CLR racecar flipped on the Mulsanne Straight.
Webber has kept his counsel since then and Porsche decided to announce their driver line-up for 2014 when it returns to sportscars - with no mention of the nine-time Grand Prix winner. However, until Webber's position at Red Bull is clear, there will be speculation that he could be on his way out - and McNish says he would be welcomed by all in the WEC.
"If Mark did decide to come we would all embrace him with open arms – until the first corner," McNish joked. "He wouldn't want it any other way!"
"He's a hard charger, he's intelligent, he's a thinker, he's a nice person, he'd be good in the paddock."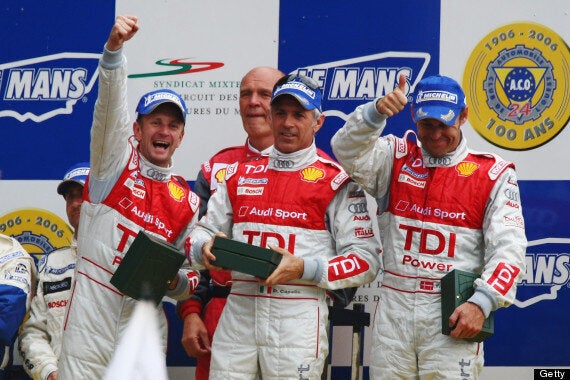 Allan McNish (L) celebrates his second Le Mans victory in 2008 with Rinaldo Capello and Tom Kristensen
"I think sportscars has offered manufacturers a place where they can develop a technology at a good, sensible cost; they can race in a high profile race - Le Mans - which matches any F1 race without question and it's got a world championship. And then they can publicise it and talk about how it relates to the road cars they sell.
"Look at Renault - they've won the F1 World Championship for quite a few years but no one knows. They all think it's a Red Bull.
"I think this side of things is definitely where the manufacturers are coming and you can see that by the drivers that are on the grid. You've got [Kamui] Kobayashi and [Bruno] Senna, two guys who are driving in GT cars at Le Mans. So, it's a very viable option for the drivers, the teams, the manufacturers and for the FIA as well."
In the old days, endurance racers learnt to look after their tyres but today all the talk is how tyre management is dominating F1. So, is sportscars the new F1?
"It's very odd the way it is in Formula One now," McNish chuckles. "I was looking at the lap times from the Bahrain GP and noticed that they were basically the same as our race lap times there - for a car that is 300kg lighter. So, if we chopped 300kg off our cars then we'd be massively fast.
"I think F1 has tried quite hard over the past few years to become a spectacle, to get the fans to enjoy wheel to wheel racing. That's a very good thing. No one wants a procession.
"I think it's positive to do that but they might have gone a little bit too far."
The Le Mans 24 Hours runs on 22-23 June.