This young bear appears transfixed by his own reflection as he gazes into the surface of a still lake.
Believed to be two or three years old, the bear ambled down to the water's edge in Kainuu, eastern Finland, in search of food when he stumbled across nature's looking glass.
The dreamy images were captured by photographer Sylwia Domaradska, who said: "He seemed to look at his own reflection - as he stayed in the same place for a while.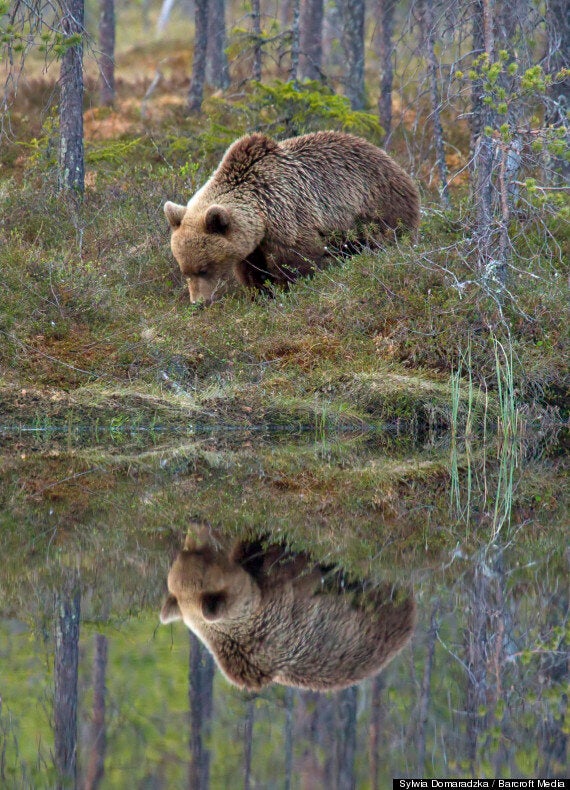 Who's that handsome chap then? The bear appears to scrutinise his reflection
"Later when he was slowly moving along the water edge, he still kept looking in.
"It really was quite amusing to see - and then he was gone."
She added: "The conditions were absolutely perfect for this kind of image.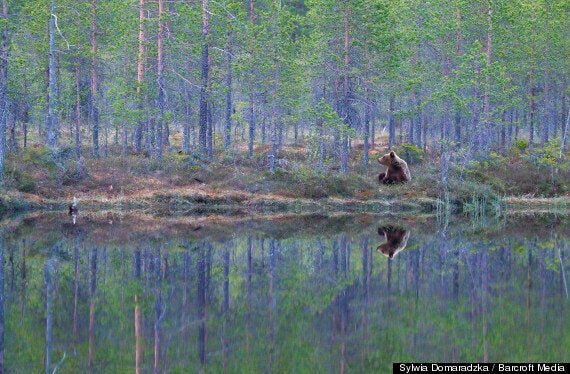 The bear was spotted ambling along the waterside in Kainuu, eastern Finland
"The reflections were perfectly still and the line between the reflections and actual trees being reflected created very little blur.
"I had actually gone out with the intention of taking a different image. I was hoping to see bears bathing and splashing in the water but instead, this happened.
"But it didn't turn out too bad, did it?"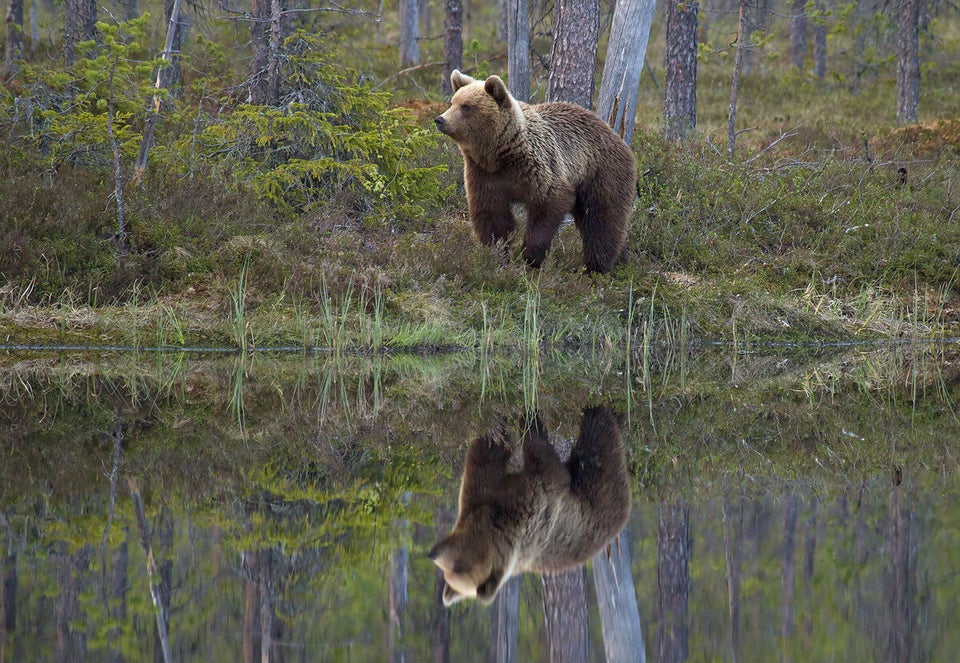 A Brown Bear Seen Next To A River In Kainuu, Finland