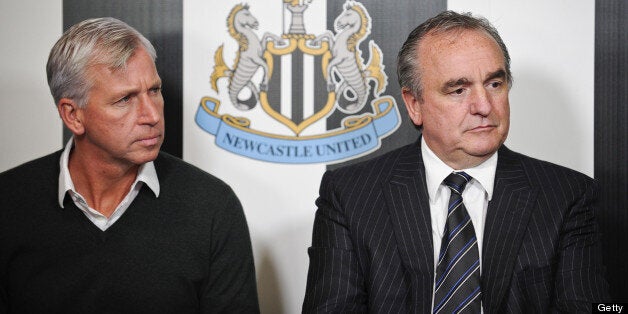 Derek Llambias has resigned as Newcastle United managing director the day after the club confirmed Joe Kinnear's return to the club as director of football.
Kinnear said Llambias, who he referred to as "Llambarzee" in his shambolic radio interview on Monday night, had left the club however confirmation has come 36 hours later.
In a short statement on the club's official website, posted 20 minutes before the release of the 2013-14 season fixtures, Llambias said: "I have had an incredible journey during my five years at the club, including some challenging times. I will reflect with great fondness on my time in the north east and, in me, Newcastle United have a lifelong supporter.
"I want to thank the staff for their hard work, our fans for their support of the club, and wish them all well for the future."
Llambias oversaw the sales of some of the club's most popular players, such as Andy Carroll and Kevin Nolan, while also being involved in controversial decisions such as the one to appoint Kinnear as manager in 2008.
His departure will increase conjecture over manager Alan Pardew's future at St James's Park after Newcastle yesterday said he would "report" to Kinnear.
Newcastle finished 16th last season - an 11-place drop after their successful campaign in 2011-12 under Pardew.
The former West Ham United and Charlton Athletic manager signed an eight-year contract with Newcastle in September last year, however the Magpies would not have to pay up his contract if he is dismissed in the first year of his deal.