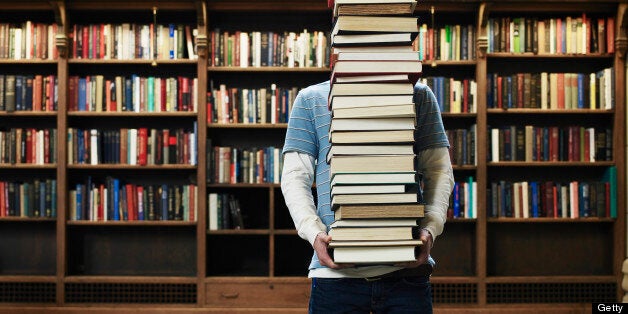 On Saturday, HuffPost UK Students will be hosting a panel discussion at Beach Break Live on whether university is still worth it - against the backdrop of surfers paradise Newquay, Cornwall.
We'll be joined by SBTV, StudentBeans, Urban Nerds and more to discuss if a degree is still worth parting with your pennies for. Don't forget to tweet your questions to us @HPUKStudents with the hashtag #HuffPostConvos, or come join us at 2pm in the beer garden at The Central, 11 Central Square, Newquay (there's a map at the bottom of the article).
But enough with the details and on with the introductions..
Bio: Managing partner of SBTV, consultant at music labels Syco and Oddchild, brand ambassador for Duck and Cover's AW13 collection, contributor to iD magazine (phew).
SBTV is a youth life channel currently broadcasting exclusively through youtube, which has over 170 million total accumulated views. The sites origins lie in music and the platform is credited for giving some really valuable early exposure to the likes of Ed Sheeran, Jessie J and Emeli Sande.
University? Yep. Liam studied a BA in music, and then did an MA in Ethnomusicology, at Sheffield, after "seriously persuading them to let me in" as he didn't achieve the required A-levels. "Sheffield was prepared to give me a chance as they could see my enthusiasm and passion for the subject of music," he recently said. "I didn't ever want to go to a second rate university, and despite my grades in my A Levels I contacted every top university on the day of results. I spent hours and hours on the phone, determined that someone might let me in."
Bio: Founder and CEO of BLAZE Components, an innovative new brand for the urban cyclist.
University? Oh yes.. "I went to 4! Started off at Oxford reading Physics, left to do design in Brighton with a semester at the Design school in Milan and a summer entrepreneurial scholarship in America.... I was a girl that could do maths and science, so was encouraged (strong armed) down the academic route, but stepped off it for something more creative/entrepreneurial.
"University and its debatable benefits is something I am really keen to discuss and think its a great thing for students to be opened up to."
University? Yep.Luke's one of four partners behind London's freshest urban lifestyle brand, Urban Nerds, a family of creatives, born in East London in 2007, on the streets, in clubs, on t-shirts and online.
Urban Nerds dance stages and parties pop-up everywhere from Glastonbury to the slopes of the Austrian Alps, the shores of Croatia and back to the underground caverns of London's Fabric.
Urban Nerds' exciting journey provided Luke with the opportunity he needed to forge Urban Nerds Agency, a collective dedicated to helping brands talk to youth audiences.
Urban Nerds Agency has collaborated with some massive global brands such as Converse, Desperados and Superdry, all sharing their desire to champion fresh, young talent and street culture.
Bio: Founder & Head of New Business at the Beans Group, which is parent company to the well-loved Student Beans.
University? Yep. James became one of the youngest entrepreneurs in the UK when he co-founded the company at the age of 22 alongside his brother Michael, following a brainwave he had whilst studying Business Commerce at The University of Birmingham.
Growing up in the age of the internet, James recognised when students arrived in a new city with the pressure of living on a limited budget, they would turn to the web for help. James has seen the company grow to over 35 employees and establish itself as a recognisable brand at universities across the UK.