How is that that even when David Beckham is pulling silly faces, he still manages to make us swoon?
The footballer was showing off a collection of his best expressions to cheer up the children at Green Town Hospital in Hangzhou yesterday, as part of his promotional tour of China.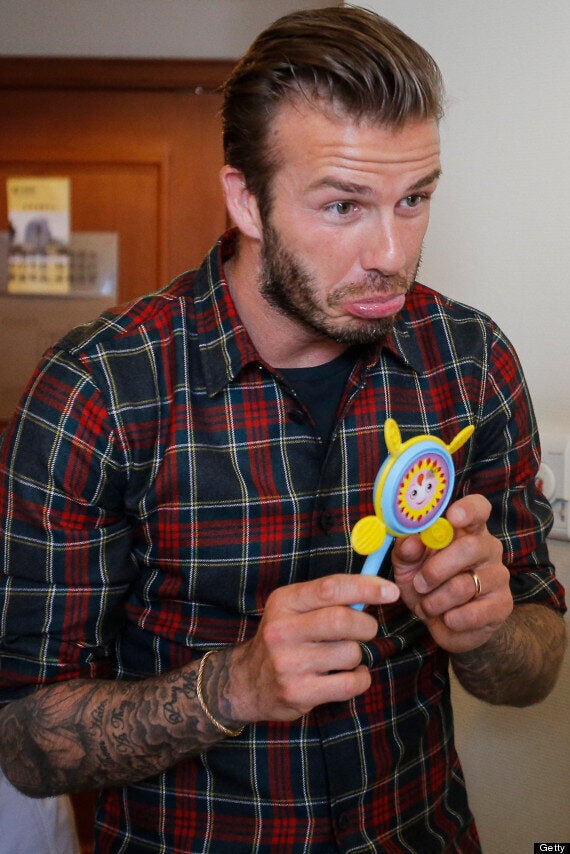 In one picture, David can be seen shaking a rattle at a little tot, while in another he strokes the face of a young girl as he chats to doctors and nurses.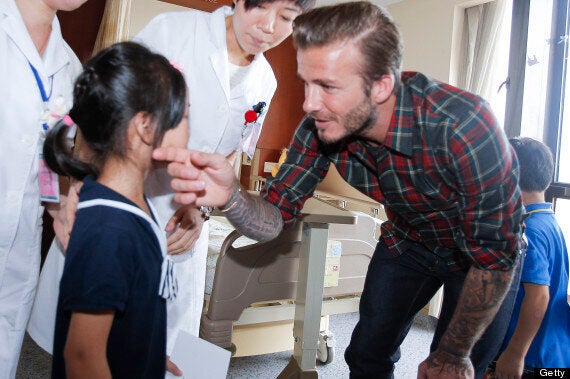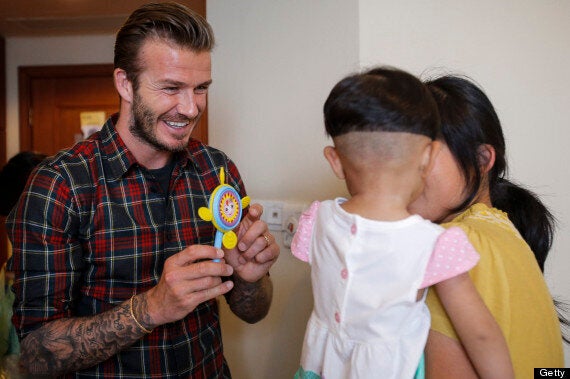 Seven people were left injured as they tried to catch a glimpse of the former England captain at Tonji University.
In a video message, Becks said: "I've heard that a few people got injured, one officer, who I want to send my love to and I hope you get well soon... speedy recovery, and I hope to see you soon."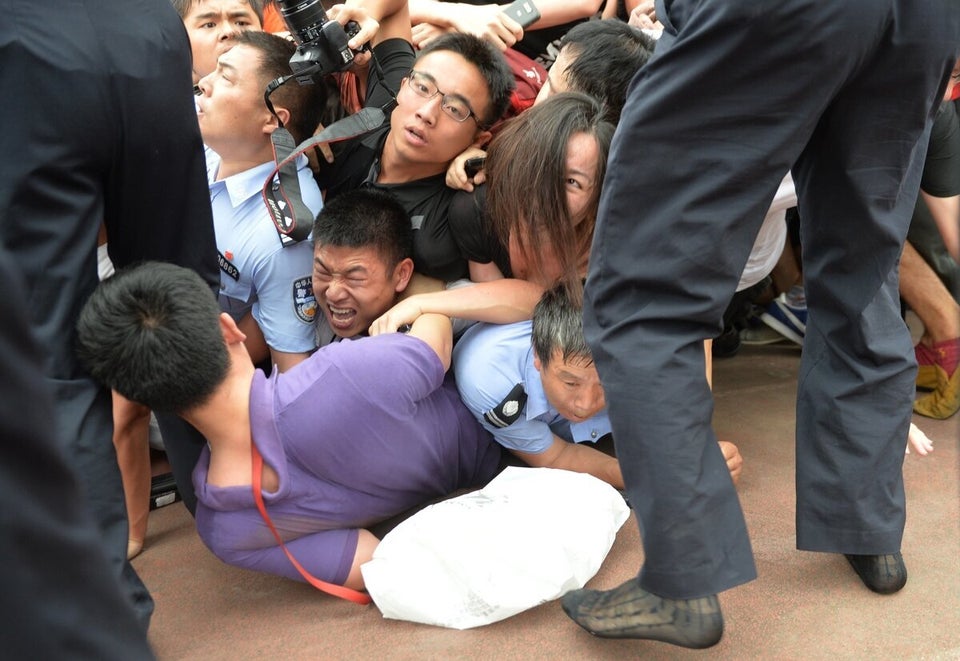 People injured in David Beckham stampede