Meet the saddest chocolate bar ever.
Most of us are aware of the sad gingerbread man in 'Shrek' - but now there's an even more forlorn piece of confectionary in town.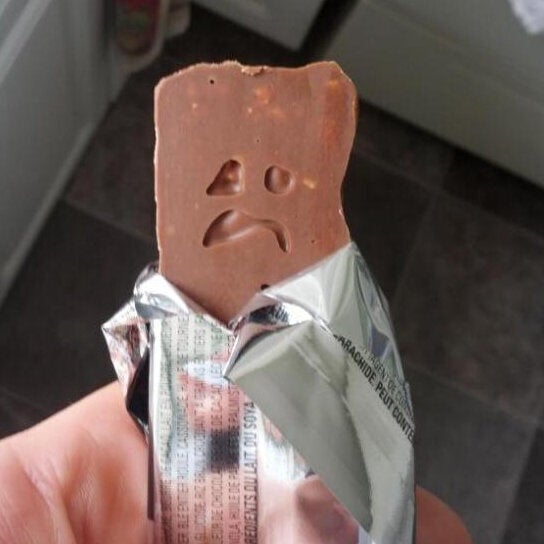 The image was uploaded to picture sharing site Imgur.com with the caption 'My chocolate bar didn't want me to eat him'
Let's hope this poor piece of chocolate survives and he can turn that frown upside down.