Aston Martin's centenary celebratons continued in fine style on Saturday when its cars started from pole position at the Le Mans 24 Hours.
The #99 Vantage GTE, driven by Briton Rob Bell, Frederic Mankowiecki and ex-Formula One driver Bruno Senna clinched pole in the GT Pro ahead of its sister car, the #97 while in the GT AM class, Dane Allan Simonsen struck top spot ahead of great rivals, Corvette Racing.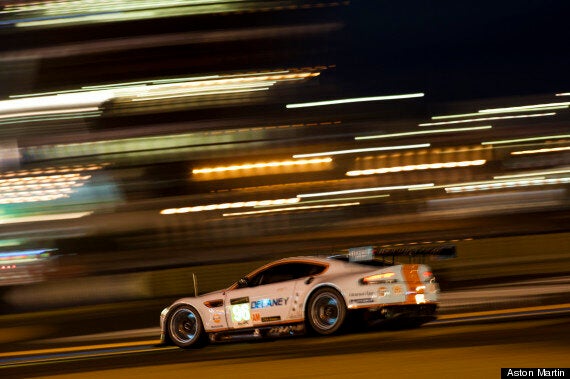 Aston Martin enjoyed great success at Le Mans
The pole positions at Le Mans continue the team's 100% pole success rate in the 2013 FIA World Endurance Championship (WEC) season.
Aston Martin Racing Team Principal John Gaw said: "We came here with the aim of qualifying on pole in both classes, so we are pleased to have started off our 24 Hours of Le Mans campaign so positively.
"The qualifying sessions were a little frustrating because of the rain and red flags meaning little changed position-wise until the final 15 minutes. We did well to firmly secure both pole positions in the dying minutes."
Overall pole position was taken by the #2 Audi, driven by Loic Duval, Tom Kristensen and Allan McNish. The German manufacturer claimed the frist three positions with the #8 Toyota in fourth.
See some of the Aston Martin action so far in the gallery below.