Tom Kristensen began to increase his advantage in the #2 Audi and as the clock approached 1.30am, the Dane pitted after three hours 22 minutes at the wheel and handed the R18 over to Allan McNish. The #2 Audi led the field throughout the night at Le Mans
The Scot started to pull further away from Anthony Davidson in the #8 Toyota TS030 whilst Nicolas Lapierre in the #7 closed in on his team-mate. Behind them, Oliver Jarvis was able to chip away at the gap to the Toyotas in his #3 Audi.
Crashes then began to dominate as two incidents forced safety car periods. The first involved the #30 HVM Status Lola-Judd which crashed heavily at the Porsche Curves. The rear axle was ripped from the rest of the car with debris spread across the track. Fortunately driver Tony Burgess was able to get out unaided although he was taken to hospital for precautionary checks while racing resumed after 20 minutes or so.
However, within half an hour the safety cars were out again when the #54 AF Corse Ferrari hit the barriers at Tertre Rouge, causing substantial damage. The caution period lasted for more than an hour as repairs were made and when stewards extended the yellow flag period because of rain that began to fall soon after 4am. Fortunately for the Toyotas and through no actual racing, both had managed to restart on the same lap as the leading Audi.
Until that incident, McNish had tightened his grip on the lead while Jarvis had caught and passed Davidson to unlap himself. Soon after 5am, McNish led by just over two minutes.
Within a few minutes of the restart though, Fassler moved into fifth after the same Rebellion Racing car driven by Andrea Belicchi thumped into the barriers at Indianapolis, prompting yet another cautionary period. Belicchi got back to the pits but while Rebellion's mechanics swarmed over the car, Fassler was able to unlap himself and move to within two laps of his team-mate Lucas Di Grassi. With six hours remaining and after the previous incidents, it was more than plausible to think Fassler wouldn't finish in that position.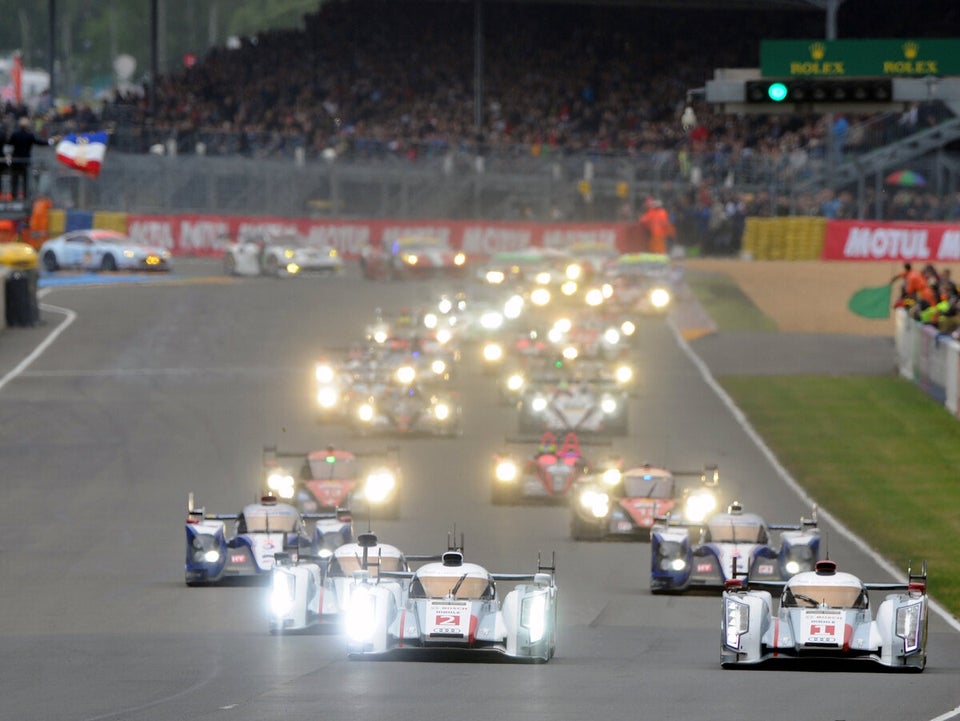 Le Mans 24 Hours 2013
Popular in the Community