Another Sunday evening, another sit-down with Miss Marple, and immediately three things were of great disappointment.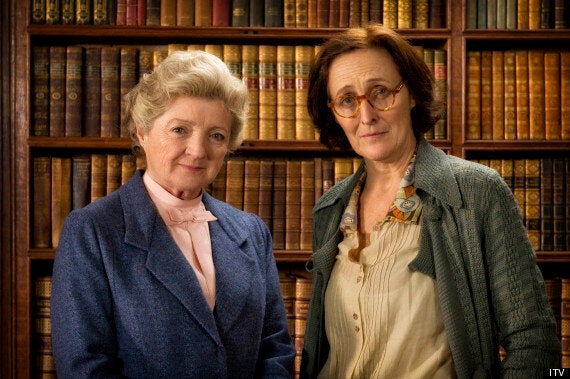 The second was that Jim Moir aka Vic Reeves, who promised good things as the all-knowing butler of the house, only lasted a full ten minutes before he was unceremoniously disposed of, from the top of his toppling ladder, minutes after voicing his suspicions of a resident ghost.
The third was that we were forced to watch some key events through the eyes of a young boy, Archie, the curious son of one of Miss Marple's many stray lambs - those characters invented by Christie to lead our tireless octogenarian into strange and mysterious circumstances, in this case the house of green-fingered Katherine Greenshaw, a waddling Fiona Shaw, at least until she got an arrow in the neck.
Are you enjoying this round of Miss Marple mysteries? Let us know...
'Greenshaw's Folly' was adapted from a short story, and it did feel that two hours had been eked out, rather than jam-packed with narrative. Never mind, there were just about enough twists and turns to satisfy a Christie fan. Less satisfying is the ongoing suspicion that Julie McKenzie is just a little bit too agile to be a true Miss Marple. With her capering around the house as nippy as anyone, heading off policemen at the pass, it's all a bit Murder She… Knitted.
Popular in the Community