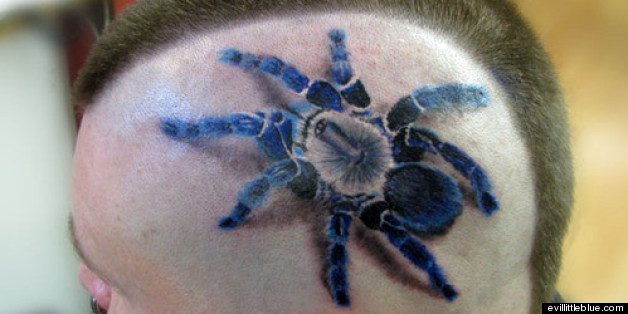 evillittleblue.com
Hmm. So we were totally in favour, when Jessie J shaved off her hair for charity and then left it that way. And we just love Jaime Winston's new hair-free look.
But then HuffPost UK Lifestyle discovered that not everyone can carry off the bald look with such finesse.
Tell us what you think of these extraordinary baldie tattoos!