'The Internship' is in cinemas from 3 July, but you can see it first for free.
Huffington Post UK is pleased to offer readers the chance to see this comedy at special preview screenings nationwide.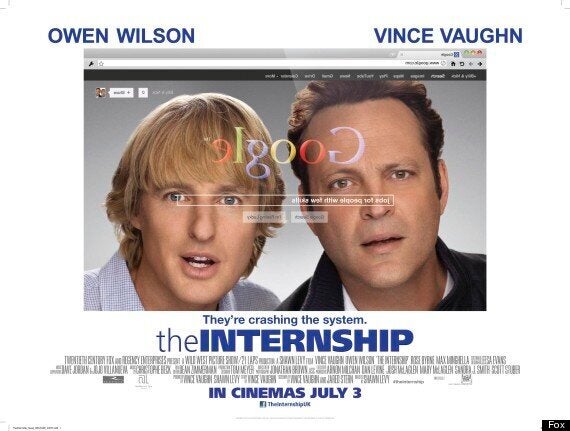 Billy (Vince Vaughn) and Nick (Owen Wilson) are salesmen whose careers have been torpedoed by the digital world. Trying to prove they are not obsolete, they defy the odds by talking their way into a coveted internship at Google, along with a battalion of brilliant college students. But, gaining entrance to this utopia is only half the battle. Now they must compete with a group of the nation's most elite, tech-savvy geniuses to prove that necessity really is the mother of re-invention.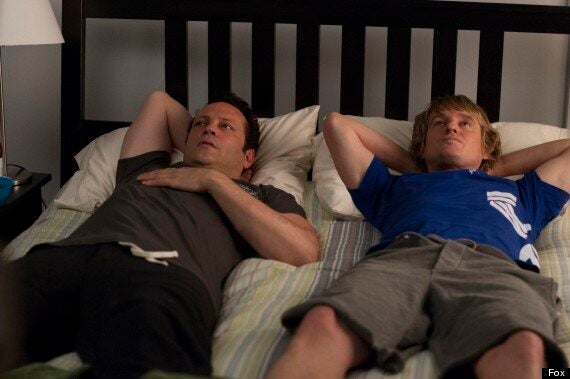 Can Billy and Nick cut it with the college students?
Tickets should be presented at the Odeon box office with a copy of this page to gain admittance at your chosen location at 6:00pm for the 6:30pm screening on Monday 1 July
Birmingham Broadway Plaza - Basingstoke - Brighton - Cardiff - Derby - Edinburgh Wester Hailes - Glasgow Braehead - Greenwich - Holloway - Lee Valley - Leeds/Bradford - Manchester Printworks - Milton Keynes -Newcastle Metrocentre - Norwich - Southampton - Southend - Taunton - Tunbridge Wells - Wimbledon
Tickets are subject to availability and will be allocated on a first come first served basis via www.showfilmfirst.co.uk. Tickets are not for resale, no cash alternative. No late admittance. The cinema reserves the right to refuse admission. In the event of a dispute the cinema manager's decision is final.
The Internship is in cinemas 3 July 2013. Watch the trailer below...
Popular in the Community