A prankster who wriggled into a traffic bollard had to be rescued by police after getting stuck fast for two hours.
The man had evidently decided the exercise would liven up a dull afternoon in Hemel Hempstead on Sunday, and as it turned out, he was not wrong.
After two hours of withstanding taunts and jeers while despondently trailing through the town centre, pity was taken and 999 was dialled.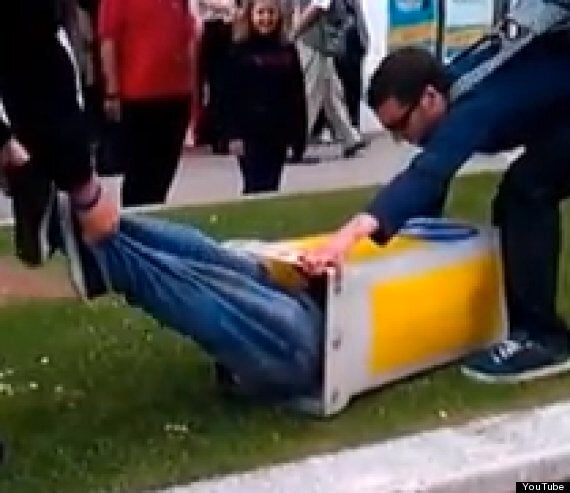 A tight fit: The prisoner's friend and an officer eventually pulled him free
After the prisoner was freed by the efforts of a police officer and his friend, plod decided against questioning him on his behaviour, stating simply: "Do you mind awfully if I have this?", ITV reports.
The footage as filmed with a mobile phone by John Waterman and uploaded to YouTube where it has been viewed more than 65,000 times.
Related