The Ouya open-source Android console has launched in the UK.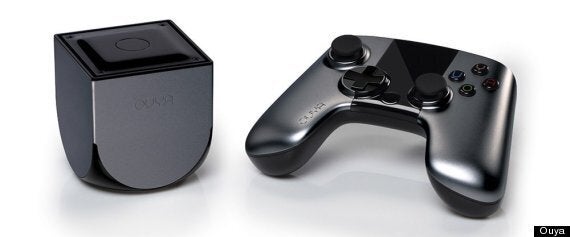 It is a small, sleek little box - about three inches cubed - with a Tegra 3-based chipset and 1080p graphics.
Running Android 4.1.1 and featuring more than 170 games at launch, including Chronoblade, Beast Boxing, Final Fantasy III, Saturday Morning RPG, No Brakes Valet and Sega's Sonic The Hedghod.
"It's incredible to think that a little under a year ago Ouya was just an idea -- we wanted to do something completely new in console gaming: build a $99 game console, with no discs to buy, open to all developers, and affordable to all gamers," said Julie Uhrman, CEO and co-founder, Ouya.

"Today, Ouya is real. Console gaming has never needed something new more than it does now."
Meanwhile some of the early backers are complaining that they haven't received their devices yet, even as it goes on sale to the general public.
According to Techcrunch Ouya has apologised, but also blamed its distribution partner, and the fact that some backers are located in hard-to-reach countries for the delay.
Popular in the Community