Three members of a British family have been found dead in a Spanish apartment.
A man, a woman and a young woman, believed to be their daughter, were discovered in the property on the Costa Del Sol.
Police said they are working on the theory that the deaths were a murder-suicide. It is thought the three died from gunshot wounds fired by one of the adults.
The trio were found inside the apartment in Mijas by their landlord, with the man found on the sofa and the mother and daughter in the bedroom.
They are believed to have lived for a long time in the Andalusian coastal village.
The Associated Press reported that the daughter, who was in her 20s, was disabled and the mother was an invalid.
A Guardia Civil spokeswoman confirmed that the family were British and that they rented the property where they were found dead.
"The latest information we have is that the owner of the house had not heard from the family for a few days and had not been paid," she said.
"He went to the house today and when there was no reply at the door, he went inside. Inside he saw the man dead on the sofa and immediately called the Guardia Civil.
"When officers inspected the house they found the wife and the daughter dead in a bedroom. The initial hypothesis at this early stage of the investigation is that this was a murder-suicide."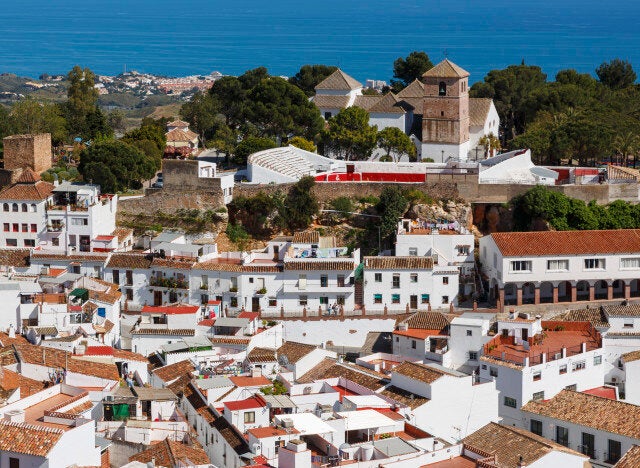 The popular resort of Mijas
The spokeswoman said she could not confirm reports that the daughter had Down's Syndrome.
The Foreign Office said it was aware of the reports and officials are in contact with local authorities.
Mijas is a popular town with a reputation for being family-friendly with its many cafes and restaurants.
Its centre is a typical Andalusian white-washed village, and the Britons' crime-scene apartment is on a pretty mountainside.
The town has three distinct neighbourhoods - the village high in the mountain, a more modern development and an eight mile stretch of sea punctuated by pretty villages.
Popular in the Community