The Sun said that his band Beady Eye will be at the festival this weekend and the star was seen arriving at Castle Cary - the nearest railway station - by train this morning (June 26). However, unlike most of the fans crammed onto the crowded train, the sunglasses-clad star was in the first class carriage.
After Oasis headlined in 2004, Liam criticised the world-famous event as "Bond Street with mud".
"The sound is s*** and really quiet. You can hear the crowd talking while you're playing," The Sun quoted the singer as saying. "It's like Bond Street with mud, with loads of celebrities walking around in their boots and umbrellas. I'm not having it."
In April, Liam also vowed not to go back, saying: "Never ever doing that thing ever again because it's a nightmare."
Thousands of music fans have already started arriving at the festival. The site was due to open at 8am but flung open its doors an hour early to allow the streams of people in, at an estimated rate of 5,000 per hour.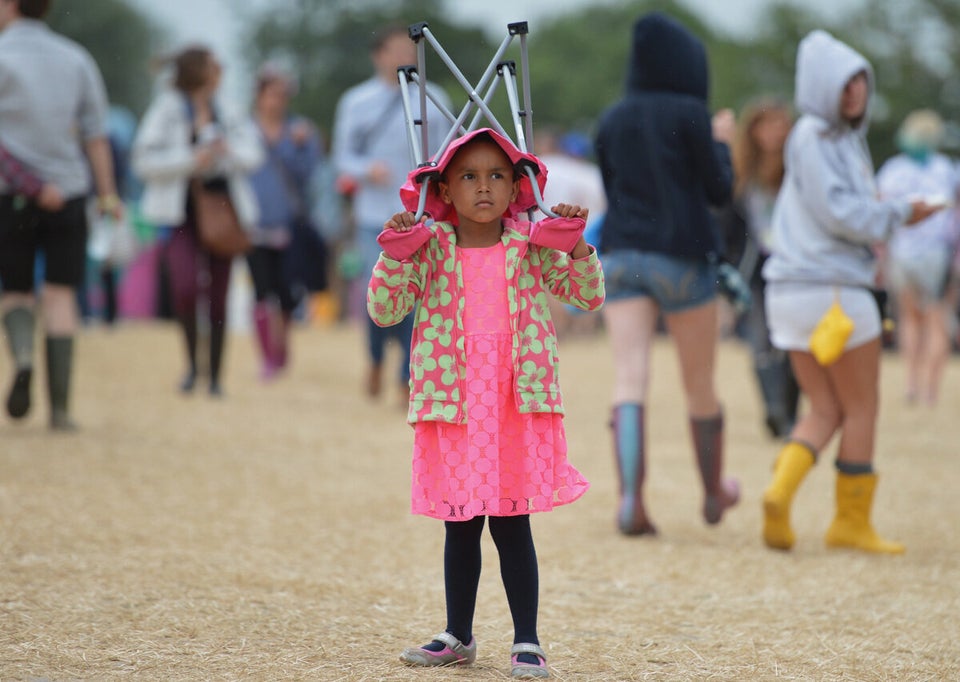 Gates Open For The Glastonbury Festival
The main performances at the event, which had a fallow year in 2012 to coincide with the Olympic and Paralympic Games, will not start until Friday - when Arctic Monkeys will top the bill, followed by The Rolling Stones on Saturday night and Mumford And Sons closing the festival on Sunday. Celebrities including Kate Moss are set to be among the festival goers, with Sir Mick Jagger even staying in Somerset to enjoy the weekend's festivities.
So far the rain has stayed away and the weather is expected to be warm and mostly dry, quashing fears of another Worthy Farm washout. Organiser Michael Eavis said he believes the weather, combined with the line-up, means this year's festival will be "unusually good". "The whole thing is fantastic," the 77-year-old farmer said. "There are 1,000 acres of creativity on a massive scale and to a very, very high standard. You won't see anything else like this in the whole world."
Other highlights fans can expect are appearances from Primal Scream, Nick Cave and the Bad Seeds, Smashing Pumpkins, Elvis Costello, The xx, Public Enemy, Professor Green and Dizzee Rascal. As ever, the festival is also offering some more unusual acts alongside the chart toppers - with Sir Bruce Forsyth playing on the Avalon Stage on Sunday, country star Kenny Rogers taking to the Pyramid Stage the same day, and the Dalai Lama's Tibetan monks also making an appearance.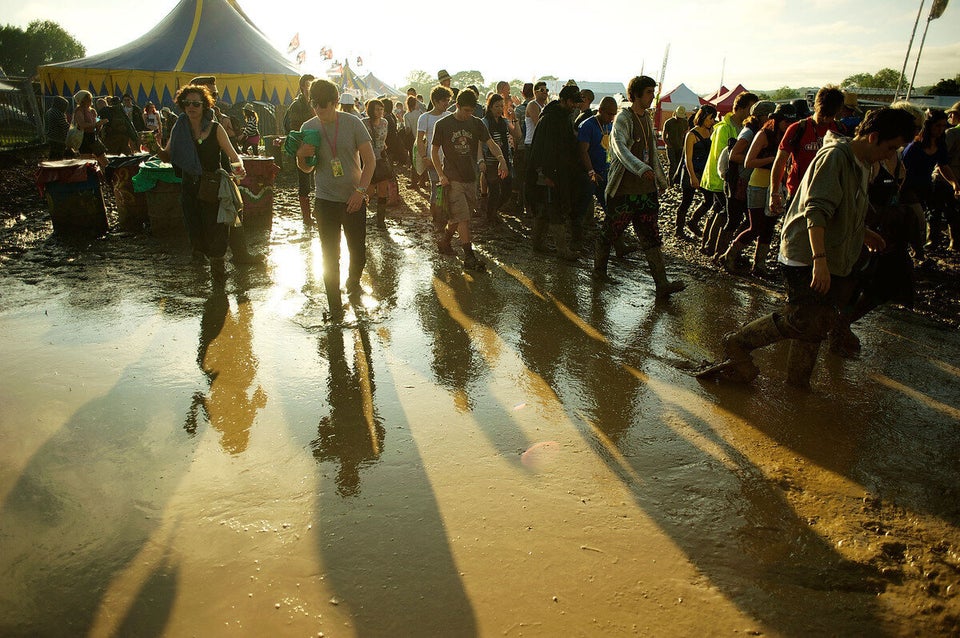 Glastonbury Throughout The Ages