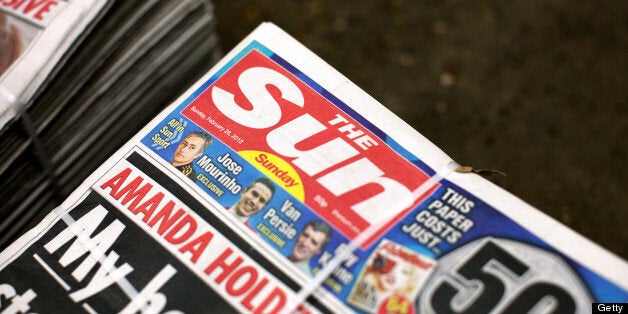 But in a blow to those who want to see the end of the paper's topless photos, Dinsmore has announced on LBC radio that Page 3 will stay.
Mohan frequently defended The Sun's Page 3 telling the Leveson inquiry: "As a parent myself, I am more concerned about images that children might come across on the internet or on digital devices.
''I think it's part of British society."
A few days ago, the group posted a list of reasons as to why they are against Page 3.
It cited that while they are not against glamour modelling, the page is so near the front of the paper children may easily come across it, and that it is sexist.
The biggest picture of a woman in any paper most days is one of a very young woman in just her pants. In a newspaper this appears next to lots of pictures with news of men in suits or sports clothes doing things. The page 3 picture isn't about any news story and the model doesn't speak at all.
During a second appearance at the Leveson Inquiry Mohan defended the use of semi-naked women on one of the paper's most prominent pages because it promoted "natural beauty".
Recently, the Girl Guides threw their weight behind the campaign, with 2,000 signatures from girls aged between 16 - 25. They sent an open letter to Dominic Mohan saying: "We know that The Sun is a family newspaper. Anyone can pick it up, turn to page 3, and think that it is normal for young women to be treated as objects. We feel this is just wrong and has to stop."
HuffPost UK blogger Laura Ashton wrote: "How can anyone begin to combat the colossal problem of internet pornography when our biggest selling national newspaper is normalising soft porn on it's third page on a daily basis."
Dinsmore's announcement may come as a surprise after Rupert Murdoch dropped hints on Twitter that he may be reviewing Page Three.
Related